An international association with a strong European core
With some 90 firms in 39 countries across the region, the diverse EMEA region is well covered. Many of our members firms in the region have been with us for a decade or more and continue to enjoy access to the professional resources and support they need to service clients who are expanding internationally.

The international framework that we provide enables strong independent local firms to position themselves as local providers of cross border professional services.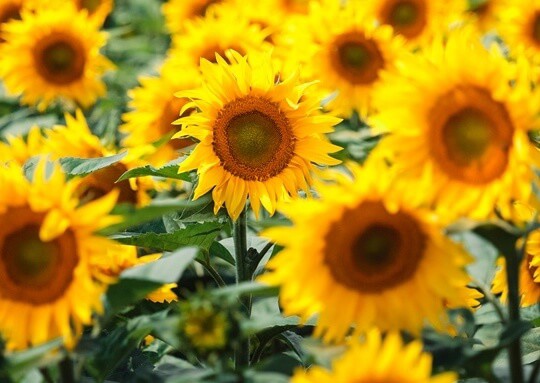 The benefits of affiliation are hugely varied - firms in the larger cities attract new business from alliance colleagues in other cities and from local businesses seeking a reputable local firm that is connected to the world of business, while firms in smaller towns and cities enjoy opportunities to share knowledge, access deeper resources and to gain market visibility.
However, all firms, wherever they are based, benefit from being able to extend with clients to new markets as and when needed through an alliance of carefully selected, reliable member firms that face the same challenges and that have the same entrepreneurial mindset. And when opportunities to participate in international RFI and RFP joint tender processes arise, all member firms are well positioned to win multi-market business that will be out of the reach of the typical local independent firm. 
Danish lawyer explains the benefits
"Alliott Group enables its members to provide clients with access to professionals at both law firms and accounting firms when their business crosses borders. It gives member firms an international profile which attracts international clients."
Hans Christian Galst, Partner, Svejgaard Galst (advokater), Copenhagen, Denmark
Tailored services for the EMEA based professional firm
The EMEA region is diverse - the definition of a "medium sized firm" varies according to the country or city where a firm is based. Our range of services recognizes this and reflects the needs of the membership. We aim to recruit member firms that have not only the required service capability and profile, but also the right mindset.
To ensure the association evolves in a way that offers maximum opportunities to all, members from the EMEA region are invited to be actively involved in management of the group and participation in the Worldwide Board and EMEA Advisory Committee. Our alliance offers:
Regular access to peers within the EMEA regional membership through the annual EMEA regional meeting and the growing number of national (managing partner level) meetings taking place across Europe which form part of our Business Advantage Program 
Regional representation within our management structure including an EMEA Regional Advisory Committee
Regular access to networking opportunities with firms from outside the region, particularly through the annual Worldwide Conference
Involvement in client focused specialist practice and industry groups that facilitate knowledge sharing and support new business development
A licence to use our internationally recognized brand across your firm's marketing materials
A levy free forum for exchanging referrals with non-competing professional firms. 
Find out more about membership
Explore where our member firms are located in the region
Go global with Alliott Group
A number of territories are available in specific cities and countries to the right firms. If you represent an established, medium sized professional services firm that has a growing international client base, you are invited to explore the benefits of membership or to inquire about joining the alliance. We offer a proven, cost effective alternative to opening branch offices in different countries or joining an "international network" of accounting or law firms. 
Inquire now!
Alternatively, please contact us.