Amsterdam Global Mobility Conference 2019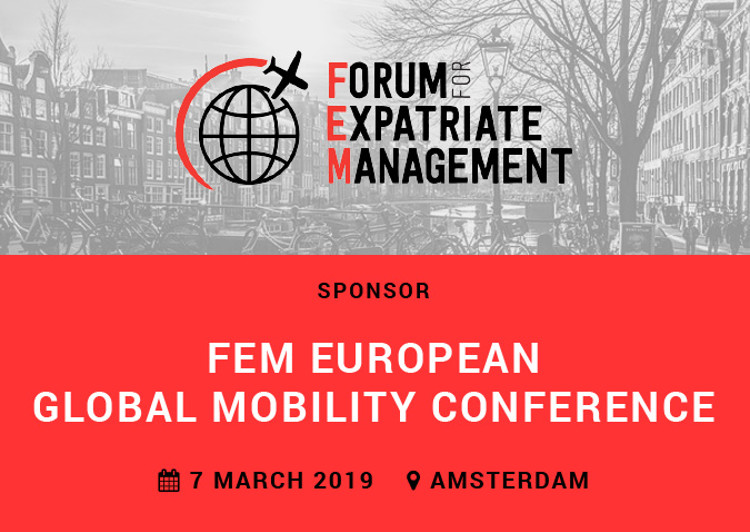 Venue: Hotel Okura
Location: Amsterdam, Netherlands
Date: 07 March 2019
Alliott Group's Global Mobility Services Group will once again be co-sponsoring and attending the Forum for Expatriate Management's Amsterdam Global Mobility Conference, following the event's sell-out launch last year. 
This one-day event brings together global mobility professionals, industry experts, HR specialists and key vendors such as Alliott Group/Global Mobility, and looks to explore current and future trends in the ever-growing and complex field of expatriate management.
Delegates will benefit from interactive workshop sessions, panel discussions and case studies, and gain expert insight from senior global mobility leaders at our Mobility Masterclasses.
A hosted networking drinks reception will run from 19:00 - 21:00 hrs on Wednesday evening at the Hotel Okura.
Interested in getting involved?
Ten firms have already committed to participate in this initiative. More details of how members can join forces to get involved in this initiative which takes place under the Alliott Group/Global Mobility banner are available by emailing Giles Brake at the Executive Office. 
Highlights from the 2018 FEM EMEA Global Mobility Summit in London
Alliott Group/Global Mobility co-sponsored the recent FEM EMEA Global Mobility Summit and led an expert panel on the complex issues facing companies with expatriate populations. 
Find out who is attending