M&A Services Group
Objective
"To provide a cross-disciplinary international team of M&A experts to serve businesses looking to acquire or divest their assets or fund their business expansion."
Richard Kaplan, chair of M&A Services Group (Americas region)
The global M&A market
While matching the volume of M&A activity seen in 2015 was always going to be a tall order, 2016 has been a quieter year at the top end of the market with far fewer "mega deals". However, mid-market M&A, the section of the market where Alliott Group members specialize, held up well in 2016. 
Many different factors are at play in creating general market uncertainty - Brexit, the Trump presidency, the anti-tax avoidance BEPS program initiated by the OECD and G20, and and U.S. anti-inversion legislation and earnings-strippings rules. An environment has been created in which a transaction that once appeared to be a sure winner has to be re-examined more closely.
There are still some excellent opportunities out there for astute international investors in many different industry sectors, but technology, which has seen exponential growth both nationally and globally in recent years, could become the most prominent market for deals. 
We see reasons to be positive in 2019 - our advice is to ensure that you get good advice when considering acquisition and divestment, and of course fund raising. With a global team in place, we are at your service to meet your diverse needs in 65 countries worldwide.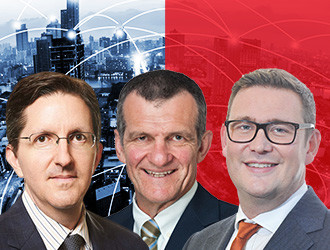 Industry sector expertise
Fintech
Science & life science
Retail & wholesale
Hospitality / Food & drink
Manufacturing & engineering
Construction & real estate
Energy & natural resources
Consumer products
Financial services & insurance
Healthcare
Professional services
Transport & logistics
Areas of expertise
Business acquisitions and sales
Partial disposals
Management buy-outs (MBO, VIMBO, BIMBO, MBI, FAMBO, Succession Buy-out)
De-mergers
Share placements
Refinancings
Fundraising (equity and debt)
We specialise in serving private but also publicly listed companies. 
Support in raising finance
We offer support in all aspects of fundraising, including:
Cash & self-funded transactions
Regional development funds & grants
Private investment (VC, private equity, fund management, private investors)
Share placements
Bank finance.
Advisory and transaction support services
We can also advise in the following area:
Valuations
Strategic reviews
Consulting on growth or sale preparation
Identification of suitable buyers
Identification of potential acquisition targets
Financial due diligency
Tax structuring.
Alliott Group thought leadership articles in the media
Members of Alliott Group's M&A Services Group regularly contribute to and comment on the dynamic global M&A landscape. View a selection of articles below including news of recent deals.
An international team of corporate M&A experts is ready to serve your needs
In the first instance, contact Giles Brake at Alliott Group for assistance in reaching a corporate finance / M&A expert who can help your business.
Other international specialty services groups