Three US CPA members ranked among United States' largest 300 firms
Congratulations to our member firms in Massachusetts, California and Texas on their inclusion in the IPA 300 rankings.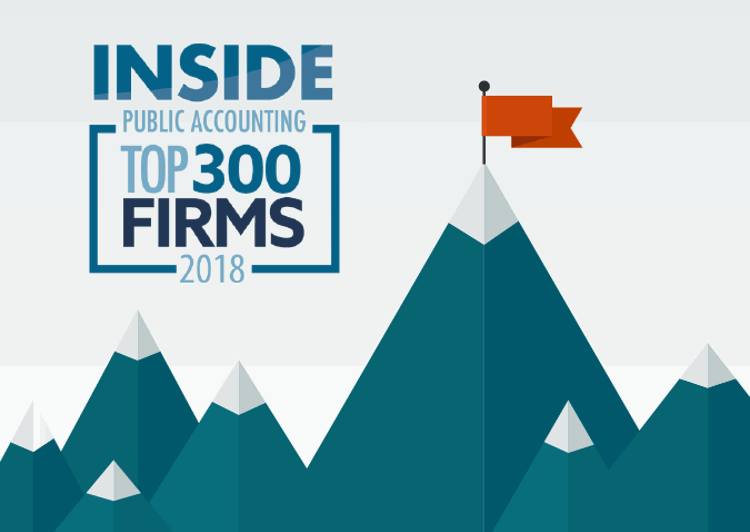 We are proud to report that three of our US CPA members are included in the 2018 IPA 300, the annual financial performance analysis and ranking of the United States' 300 largest public accounting firms published by INSIDE Public Accounting. 
Among those included in 2018 are:
The IPA 300 (ranking numbers 201-300) covers firms with revenues of $17.8 million to $10.0 million.
IPA's annual rankings of the 300 largest firms in the US range from the multi-billion-dollar Big Four to firms of approximately $10 million in net revenue. The rankings are compiled from data gathered in the annual IPA Survey and Analysis of Firms, which attracts participation from nearly 600 firms.
The annual rankings and accompanying analysis paint a comprehensive picture of the state of the profession. Mike Platt, Principal with INSIDE Public Accounting comments: "Firms of all sizes are focusing on developing new products and services to better meet the increasingly complex needs of their clients. CPA firms continue their expansion into services that are not traditionally associated with accounting firms – wealth management, cybersecurity, client marketing assistance, employee placement, media consulting, corporate social responsibility advice, business process outsourcing and many others."
The full financial analysis of more than 550 accounting firms will be published in late September in the annual INSIDE Public Accounting National Benchmarking Report. The September issue of the subscription-based IPA newsletter will include the 2018 Best of the Best firms, those high-performing firms that are at the top of their game.
You may also be interested to read...