Belgian accounting firm Tax Consult celebrates opening of Antwerp office
Belgian accountants (and Alliott Group member) Tax Consult have opened an office in Antwerp
One of the co-founding firms of Alliott Group, Tax Consult in Belgium, opened an office in Antwerp, an important Flemish city to the north of the country, on 1st September 2017. 
Managing partner Jean-Marie Leclercq comments: "We are delighted to announce the opening of our new office in Antwerp. Our Alliott Group colleagues are very welcome to drop by whenever they are in the city." 
Philippe Claeys (partner, corporate tax), Stefan Creemers (HR tax and Global Mobility) and Gil Van Velthoven (Accounting) will be on site to serve clients from the firm's Antwerp premises.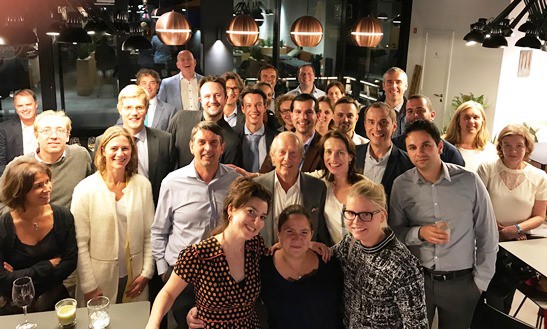 To celebrate, the firm invited their colleagues (and friends) at Netherlands accounting firm member Borrie to visit the offices and join them for dinner (see photo above). 
For accounting and tax assistance in Antwerp
Please contact the professional team at Tax Consult in Antwerp.