Alliott Group Extends Marketing Team to North America
Alliott Group is delighted to announce the appointment of Meg Beditz as their part-time Marketing & Communications Executive for the North America region.
Alliott Group is delighted to announce the appointment of Meg Beditz as their part-time Marketing & Communications Executive for the North America region.
With significant experience of marketing accounting firm services in the United States and inside knowledge of the benefits alliance membership brings to independent firms in North America, Meg will contribute valuable knowledge and perspectives to the alliance's Executive Office. Meg's appointment is an integral part of the group's strategy to not only grow its membership in the North America region, but just as importantly, to provide an additional resource to the region's 21 member firms which will improve communications and opportunities to exchange business and best practice.

Meg will work alongside Melloney Pritchard, Alliott Group's recently appointed Head of Marketing and Communications, in a part-time capacity. Key responsibilities will include providing support for a regional communications program focused on sharing thought leadership, alliance and member firm updates and providing administrative support for a growing number of global and national practice groups.

Giles Brake, COO, comments:
"2020 will be another year in which we expand significantly and develop our value proposition for today's forward-thinking, mid-size CPA and law firms. The development of the North American membership and the retention of existing members in North America will be key this year. Meg's appointment is part of a continued Executive Office team restructure and reflects the need to provide greater and more localized support to a large geographic region in which we have a significant number of member firms. The insights Meg can bring as an employee of one of our member firms will be really powerful."
Meg will continue in her role as Marketing and Operations Manager at Farkouh, Furman & Faccio LLP ("FF&F"), the alliance's New York City accounting firm member, where she assists with the firm's marketing and growth initiatives.
Meg adds:
"I'm excited to work alongside Giles, Melloney and the rest of the Executive Office team to support our North American members with their Alliott Group marketing initiatives. Through my appointment, I look forward to driving more engagement and to improving communications between the group's US and Canadian member firms, working with them to help generate new ideas for marketing opportunities that focus on the North American region."
About Alliott Group
Founded in 1979, and with 160 member firms in 66 countries, Alliott Group is an award-winning international association ('alliance') of independent accounting and law firms that need deeper levels of cross border resources to develop reputation, visibility and new business. Alliott Group provides services to help its member firms to position themselves as the 'go to' firms in their local markets for businesses and private individuals with multi-market business interests.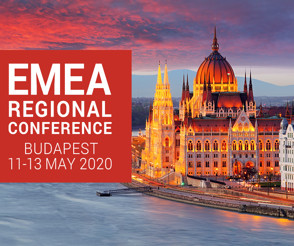 Registration opening soon!