Burcu Döner Law Firm appointed as Alliott Group's exclusive legal member in Istanbul
Istanbul based law practice Burcu Döner Law Firm has been admitted to Alliott Group, the international alliance of independent professional services firms.
Istanbul based law practice Burcu Döner has been admitted to Alliott Group, the international alliance of independent professional services firms. The agreement increases the firm's reach immediately to 65 countries and offers the alliance's 160 law and accounting members access to reliable and sophisticated legal counsel in Istanbul.
This dynamic and innovative law firm provides a sophisticated range of legal services to clients, varying from sole owner start-ups to financial and multinational companies. The firm has developed a strong reputation in handling work in banking and financial law; capital markets and cross-border regulations.
Founding Partner Ms. Burcu Döner has been practicing law since 2002 and set up her own firm in 2017 after working for one of Turkey's leading law firms where she was advisor to a variety of local and multinational clients and foreign investors on matters related to privatisations, public offerings and M&A. Burcu has also served as in-house counsel at French multinational Group Danone's wholly owned subsidiaries in Turkey and acted in the legal department at Turk Ekonomi Bankasi, a BNP Paribas joint venture, as the head of and single point of contact for corporate banking, treasury and corporate institutional banking.
Current specialisations within the firm include banking and finance, capital markets, corporate and contracts law, corporate finance, fleet leasing and the medical devices sector. Doubling the size of their team and revenues by the end of 2021 are the goals set by the firm's ambitious leaders.
Burcu comments:
"We are proud to have been selected as Alliott Group's exclusive legal representative in Istanbul. Our firm has in-depth knowledge of the business requirements of international and multinational companies in Turkey and is consistently able to provide swift, effective and extensive legal support in their daily operations.

"We believe that membership will facilitate, by making our firm more visible, giving international investors' access to our personalised services and add further value to the services we offer to our current local and foreign clients. We look forward to collaborating with the alliance whose values are aligned with our own, and to supporting clients who would like to do business in Turkey."
Giles Brake, Chief Operating Officer of Alliott Group adds:
"We are very pleased to welcome Burcu Döner Law Firm as our member in Istanbul. Turkey has been through very tough economic challenges in recent times but is a large market that offers huge potential to foreign investors.

"Burcu's firm represents a new generation of law firms in Istanbul, offering the level of sophistication, dynamism, responsiveness and English-speaking capability that ensures our members will be in good hands when doing business in Istanbul."
The admission of Burcu Döner Law Firm continues the momentum of 2019 during which 19 firms joined Alliott Group across the world.
About Burcu Döner Law Firm
Burcu Döner is a full-service law firm specialising in international business, banking and finance transactions; capital markets and cross-border regulations. The practice defines its core specialists as legal practitioners, each one supported by deep industry knowledge and fresh insights. The firm focuses on understanding the client's business and providing distinguished high-quality client services and sophisticated and innovative solutions. The firm is determined to do an outstanding job to exceed expectations and to help businesses make confident decisions.
About Alliott Group
Founded in 1979, and with 160 member firms in 65 countries, Alliott Group is an award-winning international association ('alliance') of independent accounting and law firms that need resources to be more competitive in servicing their clients and attracting and retaining the best talent. Alliott Group provides services to help member firms to position themselves as the 'go to' firms in their local markets for businesses and private individuals with multi-market business interests.

Alliott Group is expanding fast, with 19 firms joining in 2019. The alliance has its sights set firmly on growing its legal and accounting membership to 100 countries. Opportunities are available to independent professional firms in North America, but also in specific countries in Central and Eastern Europe, the key markets of Africa, China and the ASEAN countries, Australasia, the Gulf Cooperation Council region and Central and South America. For more information about membership, contact Damien McMenamin (damien@alliottgroup.net), Head of Global Business Development.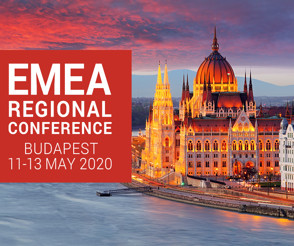 Registration opening soon!