Profile of Sherrards' China Group continues to grow under Laurel Zhang
Sherrards Solicitors' Chinese lawyer Laurel Zhang is acting as a bridge between Chinese investors and the UK.
Laurel Zhang, a UK qualified lawyer with Sherrards Solicitors and a native Mandarin speaker, has been busy meeting Home Secretary Amber Rudd and BBC journalist Andrew Marr in the last month. Invitations to several high profile events follow Laurel's tireless efforts to act as a bridge between China and the UK as a member of Sherrards' China and South East Asia team.
"The question of how Brexit will affect UK relations with China is a discussion point for many commentators including Andrew Marr," comments Zhang.
"China's President Xi Jinping has talked of a golden era of relations between the two countries. I agree, especially if there is a hard Brexit as looks likely. I think many in the Department of International Trade share the view that Brexit provides a good opportunity to strengthen UK-China relations".
Laurel met Marr at a Knight Frank breakfast meeting on the 2018 World Wealth Report at which Marr talked about the effects of Brexit. Laurel agreed to facilitate interviews with influential figures in China.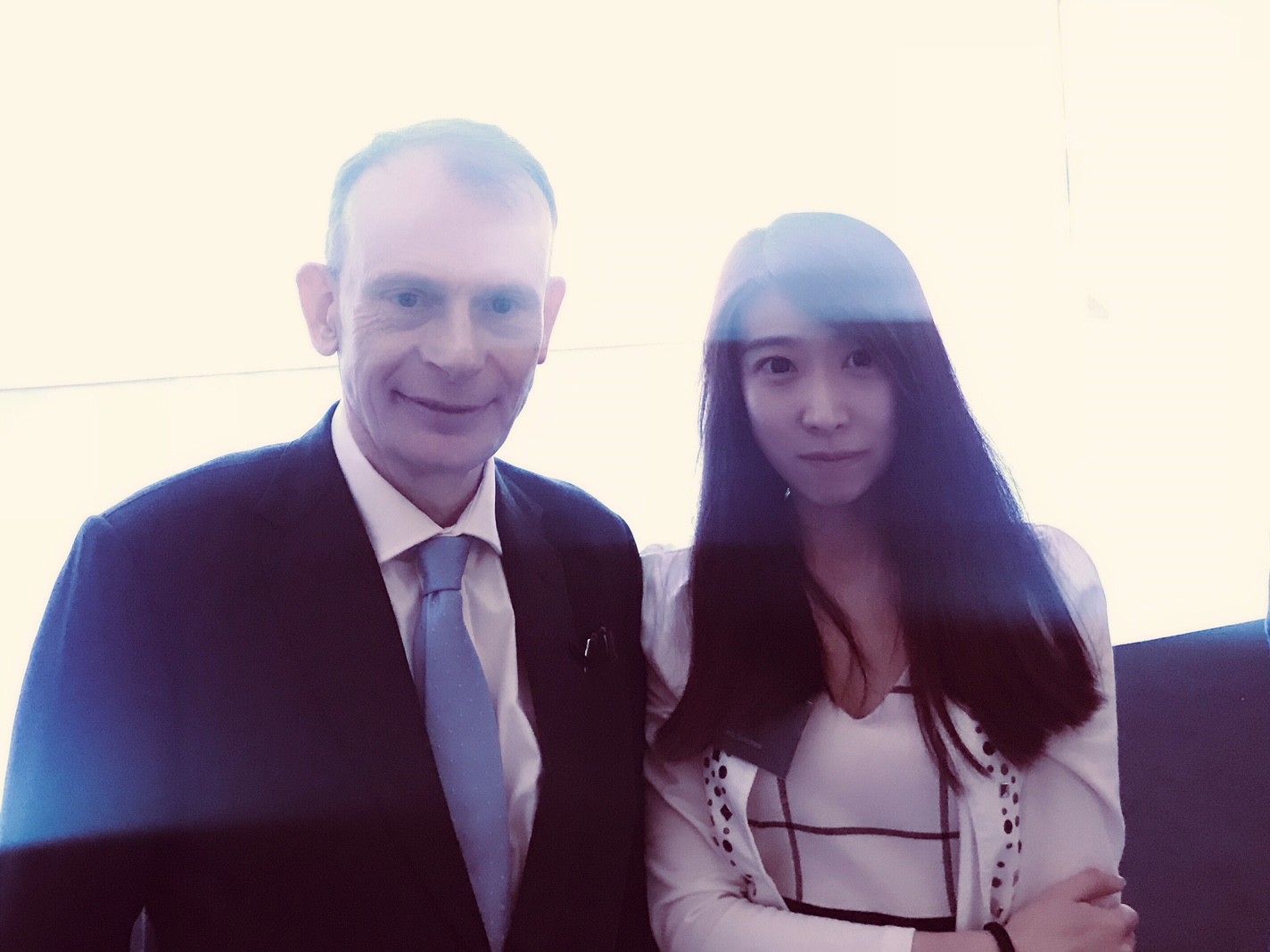 Having advised many Chinese investors, including listed, state-owned, and private companies on inward investment to the UK and helped UK companies to invest in China by setting up partnerships and joint ventures, Laurel and Sherrards' corporate/commercial team are in a rare position to help companies in both countries trade with one another.
Earlier in March, Zhang was invited by Chris Gethin, a director at Cancer Research UK, to attend the Turn the Tables 2018 charity event where she met Home Secretary Amber Rudd, journalist and TV presenter Piers Morgan and Labour MP Tom Watson.
"I talked with Amber about the future of UK policy," says Zhang. "She is also Minister for Women and Equalities so we talked about how to promote diversity and encourage women to become professionals and leaders."
Laurel regularly travels to China. Most recently in November, she attended events in four cities as part of an initiative to promote trade relations. Zhang accepted invitations from the Chinese Government to sit on an M&A panel and to deliver a presentation to Chinese corporate investors: "Many Chinese investors want to invest in the UK but have very little information about how to do it. I am able to act as a bridge between the two legal systems to make it work for them."
Zhang sat alongside government officials from the UK and other major EU countries and talked to Chinese entrepreneurs interested in expanding their businesses overseas. As Sherrards has a close relationship with the UK government, Zhang was also able to arrange for representatives of the British Embassy and the Department for International Trade (DIT) to attend and talk at the events.
Each event had approximately 400 attendees including entrepreneurs, government officials and media representatives. According to Zhang, other regions in China want to host similar initiatives and she intends to return to China in April to participate.
For help or advice on China business
Contact Laurel Zhang at Sherrards Solicitors in London.