Alliance growth: Four new member firms join the international group
Alliott Group continues to grow with the appointment of four new member firms in the US, Oman, Singapore & Tunisia.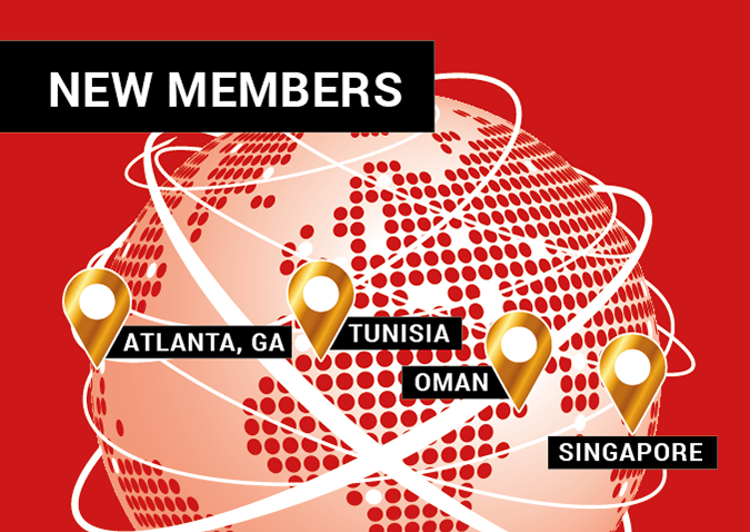 Four new members have joined the alliance in recent weeks, including three accounting firms and one law firm. All four are exceptional mid-sized practices in their markets and provide a wide spread of services applicable to growing businesses and private clients with sophisticated interests. Moreover, each has a real appetite to grow their businesses and a genuine need to refer their multi-market clients to the trusted firms within Alliott Group.
In the US, we welcome Thompson O'Brien Kemp & Nasuti PC ('TOKN'). Based out of Atlanta, Georgia, TOKN (www.tokn.com) is a 31 attorney law firm which serves a broad spectrum of clients, including Fortune 100 corporations, local governments, federal and state banks, credit unions, lending institutions, closely held companies, property management concerns, and small to mid-size businesses. Your contact partners at TOKN are Aaron Kappler and Diane Beams (Read the press release). 

In Tunisia, Synergie Audit & Conseil has been admitted as our accounting member. Alongside core accounting, audit and tax services, the firm adds value to its clients' business via its management consulting and financial advisory practices. Synergie Audit & Conseil (www.synergie-ac.com), a two-partner firm, is based in the capital Tunis. Many will have met contact partners Sofiene Charfi and Mehdi Fradi in Prague. Read the press release. 
In Singapore, JBS Practice Public Accounting Corporation ('JBS') adds to our presence in Singapore. Beyond core services, JBS offers speciality services in liquidation and consultancy. Your contact partner in Singapore is Bala Janamanchi. The firm has 31 staff and managing partner Bala recently attended the 2018 Asia Pacific Regional Conference in Osaka (Read the press release).
GCCA-Gulf Center Consultancy & Audit ('GCCA') is our new accounting member in Muscat, Oman. GCCA has four partners and differentiates itself by offering the full range of accounting and tax services but also business consulting and feasibility studies. The firm attended the 2018 Middle East Region Meeting in Dubai. Your contact partner is Subhash Kumar (Read the press release).
The alliance is continually looking for new member firms whose affiliation will not only benefit their clients but also add value to the alliance as a whole. To find out more about membership, email CEO James Hickey.