Alliott Group is Lead Sponsor at Amsterdam Global Mobility Conference
Global mobility conference in Amsterdam in March 2018 will attract HR and Global Mobility directors managing mobile employees at international companies.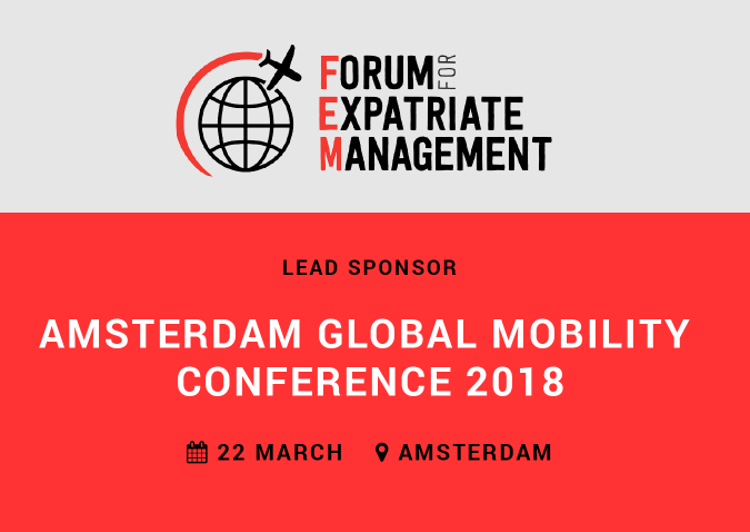 Alliott Group will be the Lead Sponsor at the Amsterdam Global Mobility Conference in The Netherlands on 18 March. 
Organised by the Forum for Expatriate Management and taking place at the Hotel Okura, the conference will bring together global mobility professionals, industry experts and HR specialists. Over the course of the one-day event, delegates from internationally focused businesses will discuss current trends in the challenging field of expatriate management and meet with leading suppliers to the sector (including representatives from Alliott Group member firms) who can help them to meet these challenges. 
Head of Marketing Giles Brake comments: "This will be a good opportunity for members of our Global Mobility Services Group to demonstrate the knowledge and services they provide to international companies both in their own markets but also across borders through close cooperation with Alliott Group colleagues in different countries. It is important to highlight to HR and global mobility decision makers who have the responsibility for managing the tax and immigration risks related to international assignments and short term business travel that advisors from our mid-sized member firms can provide advice that is of an equal technical standard to that provided by the larger firms, but at a much more attractive price point and with superior levels of service and greater personalisation."
As the Lead Sponsor, Alliott Group will receive prominent recognition on all conference marketing materials and in the exhibition hall at the Okura Hotel. The alliance will also have an exhibition stand in a prime location and will give a presentation during a seminar.  Members from the UK, United States, Germany, Belgium, Netherlands, Greece, Portugal and Guernsey/Channel Islands will be present on site to meet with delegates. 
For more information
Visit the official conference page or email Giles Brake (giles@alliottgroup.net).