Fehér Legal & Tax appointed as Alliott Group's exclusive tax and legal member in Hungary
Fehér Legal & Tax has been appointed as the exclusive tax and legal member in Hungary by Alliott Group, one of the world's largest multidisciplinary alliances of independent professional services firms.
Alliott Group, a collaborative international alliance of law and accounting firms, has extended its membership to Hungary by appointing Fehér Legal & Tax, one of Hungary's Top 25 professional services firms. This latest appointment takes Alliott Group's global reach to 161 cities across 65 countries across EMEA, the Americas and APAC regions.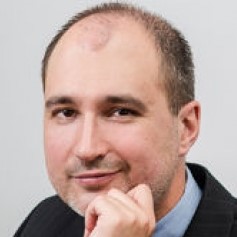 Commenting on Fehér Legal & Tax's admission to the alliance, Partner Dr Dániel Fehér comments: "We are delighted to join Alliott Group as the representative member firm in Hungary. Fehér Legal & Tax prides itself on providing the highest professional standards of legal and tax services to our clients and we wish to continue to do so while developing our international offering. Our goal is to extend our service reach to more countries around the world. We believe that joining an international alliance such as Alliott Group is the perfect way to achieve this growth."
The Budapest based firm is well-established in the country's legal and tax services markets following the merger of Fehér Legal and Fehér Tax in 2014 which brought together almost 50 years of law practice with 15 years in the tax industry. Providing both legal and tax services is unusual for a law firm, with some of the big international law firms not even offering tax services. Fehér Legal & Tax provides accounting, payroll and audit services as well via strategic partners, offering one stop shop services.
The firm's 10-person strong team supports clients across a variety of practice areas, namely Tax & Social Insurance Law; Company Law; Labour Law; Real Estate Law and Litigation. The firm's clients span a range of industries from construction and agriculture to transportation and electronics.
Alongside their native language, the team at Fehér Legal & Tax speak English, German, Spanish and Russian and as such are very well placed to join a global, multilingual alliance such as Alliott Group.
Alliott Group COO, Giles Brake, adds: "Fehér Legal & Tax is a successful, well-established firm that has already proven to be an excellent fit with our existing collaborative, internationally-minded members. Fehér Legal & Tax have already attended a recent regional conference and will be contributing to Alliott Group's sponsorship of a key global mobility industry event in Amsterdam through our specialist Global Mobility Services Group. We expect this new relationship to add further strength to our EMEA presence and to the wider Alliott Group membership."
Interested in expanding your firm's reach internationally?
Find out more about how membership can help to fuel your firm's growth through expansion to the global marketplace.