Global business trends on agenda as 100 accountants and lawyers meet in Berlin for EMEA Regional Conference
International association of accounting and law firms Alliott Group hosted a record number of attendees from 27 countries at its EMEA Regional Conference in Berlin last week.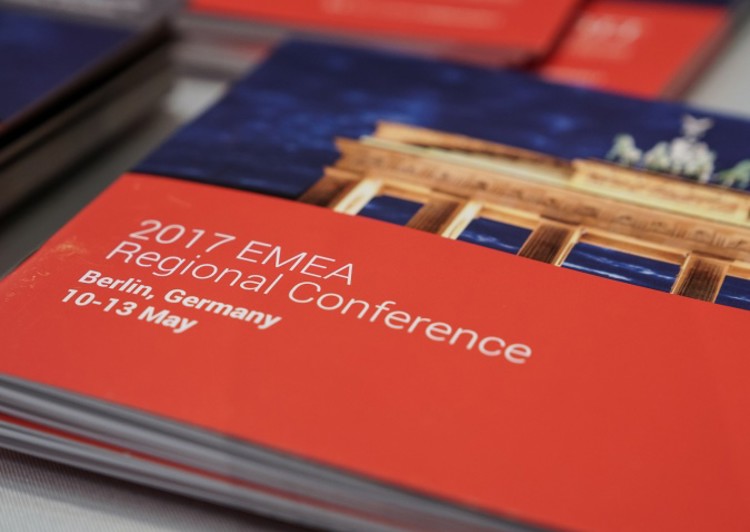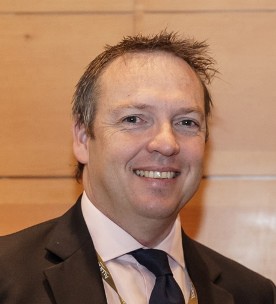 "This year's EMEA Regional Conference was our largest to date due to the growth of the association within the region and huge interest from member firms and their clients from outside the region."
James Hickey, CEO, Alliott Group
Related article
The members-only EMEA Regional Conference, held from 10-13 May 2017 at the Grand Hyatt Berlin, brought together accountants and lawyers from 54 independent firms around the world to share views on the latest developments in the international trading environment and to learn how to develop their services and their people to improve the client experience as business becomes more global.
Speakers from business, government and professional consultancies shared insights into trends impacting the world of business, what clients are demanding from their professional advisors, how firms can increase their profitability in a competitive market, and the opportunities offered by Germany and other countries in the EMEA region and beyond. [Members: All presentations are available to download if you login to the website and visit the event page].
Speakers at the conference included David Weissert, Head of the Economic Policy Unit at the Berlin City Government, who played an active part in successfully restructuring Berlin's economy after German reunification. Weissert provided insights into Berlin's past, present and future, the potential consequences of the upcoming German elections in September and of Britain's exit from the EU, and into Germany which remains the European Union's largest consumer market with a population of 80.9 million and GDP of US$49,055 per capita.
Other speakers included foreign exchange expert Chris Towner of HiFX who explained why businesses must have some structure to hedging their FX risk in markets that have become much more volatile in recent years while the volume of liquidity has more than doubled in the last 15 years. Towner told the audience:
"We are dealing with events that we don't know about, so that is why we recommend that companies that have FX exposure should be hedging so that when an event does occur, the impact is lessened."
The soft launch of the new Connect brand in the EMEA market place was marked by a separate, new business focused event 'New Markets 2017: TECH/DIGITAL' which brought Alliott Group and other sponsors into direct contact with tech entrepreneurs, startup founders, CEOs and financiers. Conference speakers explained the different strategies used by innovative fast-growing startups to identify and take advantage of opportunities in Germany and internationally to scale up their businesses and attract venture capital. Keynote speaker Nikita Fahrenholz, a co-founder of two successful disruptive businesses including Book a Tiger and Delivery Hero, shared his approach to disrupting and digitizing different sectors by creating software driven platforms that are more attuned to the fast changing needs of customers.
Alliott Group commercial partner Farnham Castle Intercultural Training provided cultural awareness training to enable member firms to support clients in developing a global mindset, communicating more effectively and building rapport faster when working across borders.
James Hickey, Alliott Group's CEO comments: "This year's EMEA Regional Conference was our largest to date due to the growth of the association within the region and huge interest from member firms and their clients from outside the region. The large core of EMEA participants was supplemented by the attendance of members from countries including the U.S., Australia, Argentina and Uruguay. Our member firms continue to leverage their Alliott Group membership to differentiate themselves as local providers of cross border services and to develop business for their clients that will accelerate the firm's growth and enrich the careers of their professional people."