International alliance grows law firm membership in Africa
Timely news of our growth with our first Africa Region Meeting in Johannesburg starting on 14 September.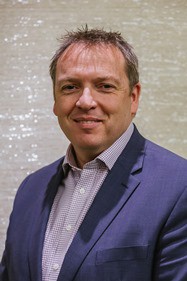 "With Alliott Group behind them, the firm will develop a reputation as a firm of choice for domestic and foreign clients needing help in Zambia and in other markets."
James Hickey, CEO, Alliott Group
Paul Norah Advocates, a law firm in Zambia, is the latest firm to join Alliott Group as the international alliance continues to build its presence in Africa.
Growing multidisciplinary alliance of professional services firms Alliott Group has admitted Paul Norah Advocates to its membership of 152 local accounting and law firms in 160 cities in 63 countries across the EMEA, Asia Pacific and Americas regions.
The appointment of Lusaka based Paul Norah Advocates aligns with Alliott Group's strategic plan to establish a truly global presence and extends the alliance's reach to six African countries: Egypt, Nigeria, Senegal, South Africa, Tunisia and Zambia. The group is hosting its first Africa Region Meeting in Johannesburg on 14th September and will be meeting with representatives from a number of existing and prospective member firms.
The 10-person law firm is a member of The Law Association of Zambia and many staff have previously worked at some of the country's largest law firms. Lawyers at the firm are regularly involved in providing a variety of legal services to companies active in the mining sector and the firm is on the panel of many of the country's banks and financial institutions. Notably, the firm was involved in setting up the country's second stock exchange, the Pan African Exchange, which trades in government bonds and commodities, with Managing Partner Mr. Siakamwi Chikuba now serving as a non-executive director. The firm also specialises in serving SME businesses and high net worth individuals.
While the firm carries out a substantial amount of property related work, it is regularly involved in national and international commercial activity ranging from M&A to disputes.
Membership of Alliott Group is an integral part of Paul Norah Advocates' strategy to extend the services available to their clients by internationalising the firm and gaining proficiency in international practice standards. The tie-up also adds further strength to the firm's ability to win engagements with foreign companies investing in Zambia. Furthermore, the firm plans to utilise membership to ensure strong co-counsel in those foreign jurisdictions where clients need help to achieve the best possible outcomes, particularly in Europe, the United States, Africa, China and South America.
Managing Partner Siakamwi Chikuba comments:
"Access to an international group of not only lawyers, but also accountants, strengthens our firm by ensuring that our clients receive the support they need to grow and to overcome challenges in many of the world's commercial centres. Our staff will benefit through exposure to best practice and the development of a global mindset. For our part, we provide tried and tested solutions and a warm welcome to any foreign clients coming into Zambia and we are very confident that we will play a key part in developing Alliott Group's growing presence in Africa."
Alliott Group's CEO James Hickey adds: "Getting a strong foothold in Africa is critical to the future of Alliott Group. We are delighted that Paul Norah Advocates, a firm with a strong reputation, has chosen Alliott Group as their strategic global alliance partner. The firm's lawyers work with a client base that has significant multi-market needs. With Alliott Group behind them, the firm will develop a reputation as a firm of choice for domestic and foreign clients needing help in Zambia and in other markets."
About Zambia
Zambia is a landlocked country in the centre of southern Africa and has a population of approximatley 13.5 million. The country is the world's fourth largest producer of copper, while other important contributors to the economy include fishing, agriculture, manufacturing and tourism.
Interested in joining our expanding African membership?
Membership is open to any growing accounting or law firm that has a good reputation, a collaborative approach and a global mindset. Contact James Hickey for a no-obligation discussion about your needs and how we may be able to meet them.