Los Angeles accounting firm joins the alliance
CPA firm Rogers, Anderson, Malody & Scott, LLP will represent Alliott Group in Los Angeles, Southern California.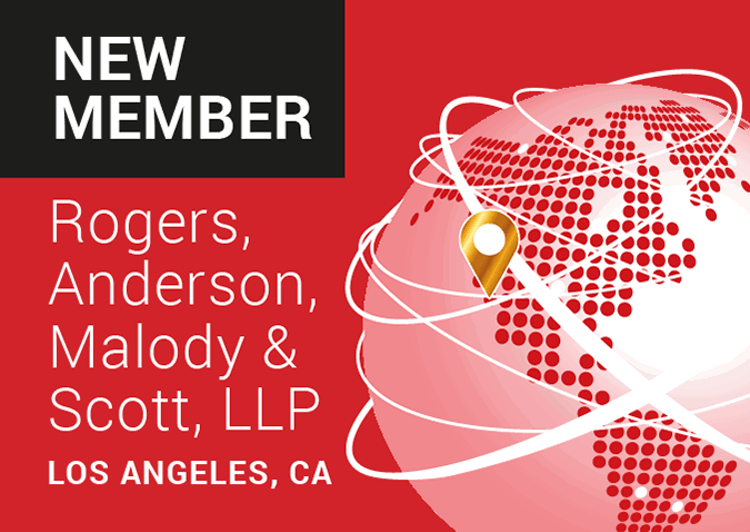 Breaking news- San Bernardino, CA based accounting firm Rogers, Anderson, Malody & Scott, LLP has been appointed as the alliance's new accounting firm member in Los Angeles, California. The appointment adds greater strength to the group's presence in North America. 
Rogers, Anderson, Malody & Scott, LLP (RAMS) is a long-established (1948) accounting firm that has over 30 staff and that provides a range of audit, tax and advisory services to its growing client base. 
Recommended by Dawn Brenner of Grant Bennett Associates, the firm joins Alliott Group to build their network of contacts nationally and internationally and to draw on the additional resources that will develop their reputation locally and enable them to retain clients and attract new ideal clients.
RAMS' primary contact will be Ms. Leena Shanbhag whom some members will know from her recent attendance at Alliott Group conferences in an observer capacity. 
More information will follow soon in the official press release...