IBA panel explores pros and cons of international law firm networks
Alliott Group CEO James Hickey and UK law member Paul Marmor were both involved in a panel delivered via webinar on the advantages and disadvantages of law firm networks.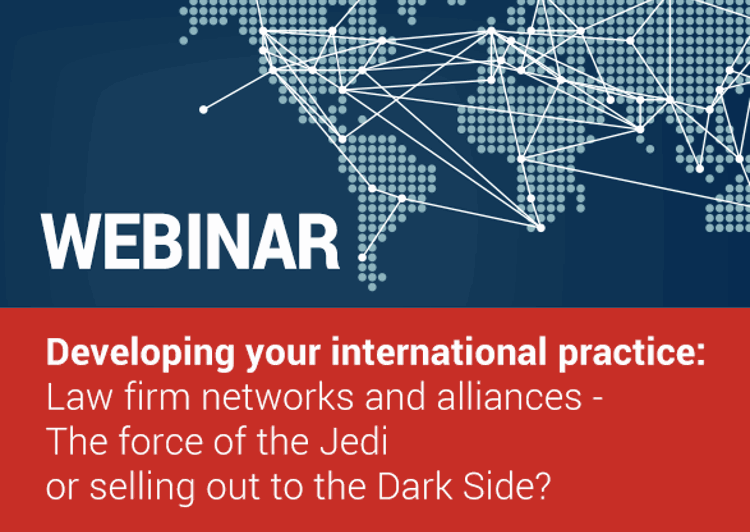 The webinar on international law firm networks was hosted by the International Bar Association's Law Firm Management Committee and enabled a high caliber panel of legal experts to discuss with a live audience of 200+ participants the growing importance of law firm networks and alliances such as Alliott Group, and to consider their tangible and intangible benefits, as well as the issues that can arise. The panel included lawyers, in-house counsel and leaders of law firm networks and alliances. 
A video of the webinar can viewed on demand on the IBA's website by clicking here. 
Selected comments from the webinar
London lawyer Paul Marmor explained why his firm (Sherrards Solicitors) joined Alliott Group as follows: 
"10 years ago we were looking at ourselves as a mid-market London law firm, what is probably the most saturated part of the legal services marketplace in the UK. We wanted to differentiate ourselves and so we hit upon the idea of developing an international persona to provide us with a back story to support our credibility and to provide the required differentiation. Getting involved in a law firm network has provided this - it has made us much more interesting and relevant to our client base."
James Hickey gave his view that law networks and alliances have a big competitive advantage over the large firms that clients may not always pick up on - the close relationships that exist between member firms:
"We do bring our members together regularly so that they develop relationships and trust with one another. If you look at some of the large law firms, a partner in London has probably have never met the partner in Melbourne, so they are referring their important client to a brand rather than to an individual."
Many other valid points about law networks and alliances, their membership criteria, the services they provide and how to choose between them were made during the webinar. To view the webinar, click here. 
Interested in joining a law firm network?
Alliott Group is looking to recruit new member in specific cities and countries - we invite ambitious independent law and accounting firms to find out more about membership of a multidisciplinary alliance.