Alliott Group renews Strategic Partnership with international currency services provider XE
Alliott Group is partnering with foreign exchange specialists XE.
Alliott Group, an international alliance of independent accounting and law firms, is delighted to announce that XE has renewed its agreement to be the alliance's Global Preferred Partner in Foreign Exchange Services.
The continuing strategic partnership brings together two global organisations that provide complementary, non-competing services to each other's clients.
Partnership with XE, which is part of the Euronet Worldwide (NASDAQ: EEFT) group, thereby forming the third largest money transfer business in the world, ensures that Alliott Group can facilitate access for its members and their clients to an increasingly wide range of services that go way beyond its traditional core of accounting, audit, tax and legal services. Furthermore, Alliott Group is making additional progress towards its goal of becoming the world's number one multidisciplinary global alliance serving medium sized businesses and private individuals with multi-market interests. The continuing partnership with XE seals a year of membership growth for Alliott Group, with 20 firms joining the alliance in 2019.
Eleri Howe, Head of Partner Relationships (Europe) comments: 
"XE provides international money services for businesses and individuals on a global scale. We are partnering with Alliott Group to leverage new relationships with their member firms' professional advisers. The sophistication of our bank-beating services, their ease of use and the personal approach with which they are delivered offer something unique to Alliott Group members and their clients. It is easy to forget the importance of getting an international money transfer right, until something goes wrong. We will help with any type of foreign payment, whether personal, related to import/export or moving money for other business reasons. We have representatives across the Americas, Australasia and European regions who will make your clients' lives much easier."
A powerful combination
The two organisations have plans to collaborate closely within global practice groups such as M&A, Real Estate, International Private Wealth and Global Mobility, with XE joining forces with Alliott Group's Global Mobility team at next week's Forum for Expatriate Management EMEA Summit in London.
Alliott Group Chief Operating Officer, Giles Brake, comments:
"We are delighted to continue our partnership with XE, a global leader in a different but very complementary and strategic area of today's fast-moving global economy. We see good opportunities to develop strong local, regional and global partnerships that will create competitive advantage and new opportunities for our respective clients. Partnerships are drivers of growth and are a key priority for us- our relationship makes XE and Alliott Group stronger."
Colin Farmer, Alliott Group's Worldwide Chairman adds: "We live in a volatile world, not least in foreign currency markets. Having trusted strategic partners by our side when working with clients involved in money transfers in and out of different geographic markets enables our members to offer even greater value to their clients. We are forming strong personal relationships with our colleagues at XE and look forward to developing mutually profitable relationships and great friendships in the years ahead." 
About Alliott Group
Founded in 1979, and with 150 member firms in 65 countries, Alliott Group is an award-winning international association ('alliance') of independent accounting and law firms that need deeper levels of cross border resources to develop reputation, visibility and new business. Alliott Group provides services to help its member firms to position themselves as the 'go to' firms in their local markets for businesses and private individuals with multi-market business interests.
Alliott Group is expanding fast and has its sights set firmly on growing its legal and accounting membership to 100 countries. Opportunities are available to independent professional firms in specific countries in Central and Eastern Europe, but also in the key markets of Africa, China and the ASEAN countries, Australasia, the Gulf Cooperation Council region, South America and the United States and Canada. For more information about membership and strategic partnership opportunities, contact Damien McMenamin, Head of Global Business Development (damien@alliottgroup.net).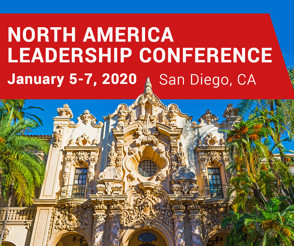 Save the date. Registration opens soon