Titov & Partners appointed as Alliott Group's exclusive law firm member in Sweden
Alliott Group has admitted Titov & Partners as their exclusive law firm member in Sweden. The appointment provides the firm with immediate global reach and expands the alliance's membership further into Scandinavia.
Alliott Group, the international alliance of independent professional services firms, has admitted Titov & Partners as their exclusive law firm member in Sweden. The appointment provides the firm with immediate global reach and expands the alliance's membership further into Scandinavia.
Located in the capital city Stockholm, Titov & Partners was founded in 2018 after highly experienced lawyers Dimitrij Titov, Ferid Demirel and five other equity partners exited a medium sized firm. Supported by 24 members of staff, the firm offers legal services in Swedish, English, Italian, Norwegian, Kurdish and Turkish.
The firm has a broad practice, focusing primarily on M&A, corporate and commercial, real estate, dispute resolution and labour law and is highly regarded for its work in the IT, real estate, finance and consulting, hospitality and health and beauty sectors. Titov & Partners is growing fast and is already ranked among the country's Top 50 law firms.
Dimitrij Titov, who is also President of the Italian Chamber of Commerce in Stockholm comments:
"Membership of Alliott Group expands our ability to service our clients to 66 countries worldwide. Furthermore, with the alliance having not only law, but also accounting and tax members, our service proposition for domestic and international clients is enriched further. We view Alliott Group as an important part of our international growth strategy and we are ready to collaborate with Alliott Group members to support their clients in Sweden and to develop new opportunities together."
Alliott Group COO Giles Brake adds:
"Titov & Partners is an impressive law firm with an experienced, driven and highly responsive team of lawyers. The firm's management team has a clear vision of where they want to be. We are pleased that they view Alliott Group as a key partner who can ensure their clients receive high levels of service wherever they are doing business in the world and who can help to unlock new growth opportunities for the firm in the global marketplace. They join at a good moment in our history when we are having great success in expanding the alliance to many new countries".
According to the World Bank (2018), Sweden is the world's 22nd largest economy and the country ranked 10th in the World Bank's Doing Business 2020 guide which ranks economies based on ease of doing business.
The alliance's EMEA Chair Giorgio Marcolongo adds:
"Further expansion within Scandinavia is one of the alliance's key objectives in 2020. We have plans to appoint strong independent business law and accounting firms that will complement and support each other's activities and, by networking with our international colleagues, we can drive new business opportunities into the region. We are delighted that Titov & Partners now represent us in Sweden and look forward to building our presence in the region, particularly in Finland and Norway".
About Titov & Partners
Titov & Partners was founded by seven experienced lawyers who wanted to create something new and modern. Respect, loyalty and humility are the common values central to the firm and will characterise the business into the future.

Titov & Partners provide the legal expertise, experience and secure routines of a large firm in a smaller format that promotes personal relationships, efficiency and client focus. The client base is very broad, consisting of both smaller Swedish companies and large international listed companies. The firm has a wide range of specialist knowledge, meaning that Titov & Partners can offer efficiency and flexibility in several areas.
About Alliott Group
Founded in 1979, and with 160 member firms in 66 countries, Alliott Group (www.alliottgroup.net) is an award-winning international association ('alliance') of independent accounting and law firms that need deeper levels of cross border resources to develop reputation, visibility and new business. Alliott Group provides services to help its member firms to position themselves as the 'go to' firms in their local markets for businesses and private individuals with multi-market business interests.

Alliott Group is expanding fast, with 19 firms having joined in 2019. The alliance has its sights set firmly on growing its legal and accounting membership to 100 countries. Opportunities are available to independent professional firms in specific countries in Scandinavia and Central and Eastern Europe, but also in the key markets of Africa, China and the ASEAN countries, Australasia, the Gulf Cooperation Council region, Central and South America and the United States and Canada. For more information about membership, contact Damien McMenamin (damien@alliottgroup.net), Head of Global Business Development.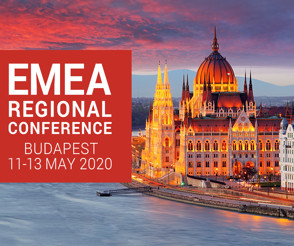 Registration opening soon!