Alliott Group celebrates illustrious past and brighter future at Worldwide Conference in Madrid
138 accountants, lawyers and specialist service providers from 78 independent firms in 38 countries attended Alliott Group's 2019 Worldwide Conference in Madrid.
138 accountants, lawyers and specialist service providers from 78 independent firms in 38 countries attended Alliott Group's 2019 Worldwide Conference in Madrid.
Themed "Together Towards Tomorrow", Alliott Group's 2019 Worldwide Conference in Madrid (23-26 October) proved to be an occasion for much celebration, with the alliance celebrating not only its 40th anniversary but also a year of significant growth and net gains, with 20 firms in 16 countries joining the membership in 2019.
The recent increase in membership contributed to a conference turnout matched only in size by the same conference held in London in 2016.


Giles Brake, COO of Alliott Group commented:
"While it was important to celebrate our past achievements and history as one of the first international alliances to be established in 1979, it was clear from the energy and engagement at this conference that our members all over the world, new and established, are excited by recent developments and are very hungry for further success. We have a clear strategy and goals that will ensure the future growth and success of the group, our members and most importantly, their clients."
A number of keynote presentations and panel sessions ensured that levels of participation remained high throughout the event. Declan Curry, the former business presenter on BBC One's Breakfast TV, led a panel discussion involving members from across the world which explored the effect of economic and political trends on clients including issues that ranged from Brexit to the impact of the China/US trade war on supply chains to the emergence of artificial intelligence and its impact on the world of professional services. Curry commented: "It was refreshing to hear so many informed and authoritative perspectives from different parts of the world; it was immensely helpful in rounding out our knowledge."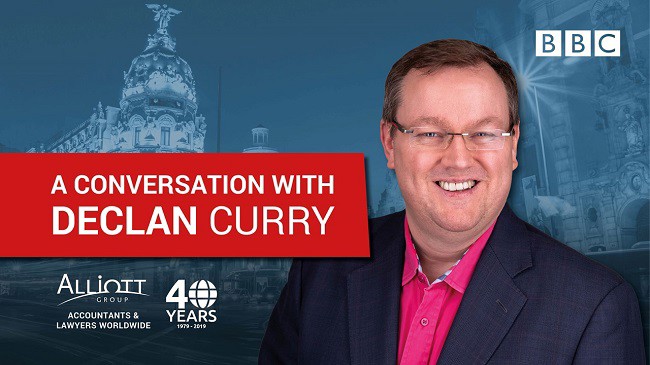 Global practice group meetings
Meetings of specialist global practice groups spanning Audit, Business Law, Global Mobility, International Private Wealth, International Tax, M&A, Real Estate and VAT/Indirect Tax also enabled members to exchange local knowledge and develop practice group strategies that will leverage their combined strengths and unlock new cross border client development opportunities.
Spain: Open for business
Other conference highlights included local experts Luis Alvarez from Spain's Ministry for the Economy & Business and Maria Jesus Fernandez, Executive Director at ICEX-Invest in Spain, explaining that Spain is very much open for business. The country has a thriving international M&A market with deals valued at over €107,400 million in 2018, a competitive 25% corporate tax rate, 2.1% GDP growth (estimated) and FDI inflows at record highs of €55.3 billion (2018). The renewable energy sector was highlighted as a particularly attractive opportunity for foreign investors.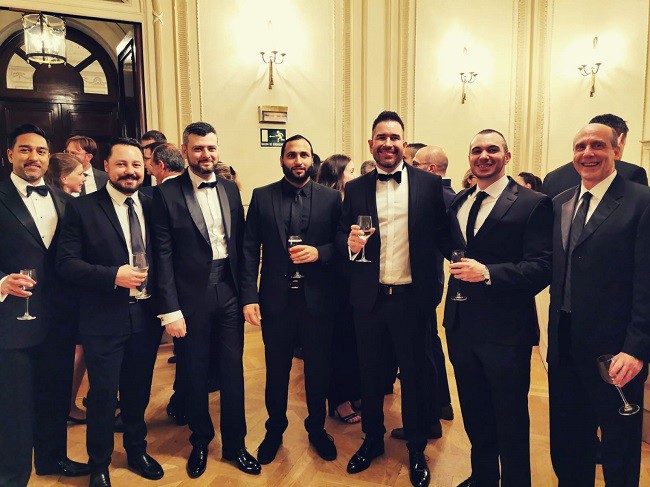 Insights to future-proof the firm
Presentations on HR, talent management and marketing also delivered insights into how professional firms can win the war for talent, develop a high-performance leadership culture and develop a more effective branding strategy to increase their profitability. And another hugely successful cross-profession breakout session was facilitated by Santa Rosa accounting member John Jones on what keeps members awake at night, with topics ranging from managing growth to creating a positive firm culture.  
Members enjoyed a number of social highlights during their stay, culminating in the gala dinner at the stunningly beautiful and historic Casino de Madrid. 
Colin Farmer, current Chair of Alliott Group commented:
"This conference celebrated everything that is great about our alliance: our rich history, clear strategy, continued growth, strong leadership, and of course a very collaborative and close group of members who are prepared to drive initiatives that will make things happen."
Giles Brake added: "The fact that 74% of attendees say in our post-conference survey that they have returned home with potential new business leads proves how powerful the alliance is as a business development resource and the importance of conference attendance. We now look forward to the 2020 Worldwide Conference in Tokyo from 19-21 October."