Alliott Group is an international alliance of accounting and law firms that is run on a day to day basis by an Executive Office team. A team led by COO Giles Brake strives to provide tailored marketing, business development and related support services to the membership and regularly facilitates services for clients involved in multi-market business. 
Request for Proposal (RFP) and Request for Information (RFI) process
We welcome RFPs and RFIs from organisations of all sizes. Please do not hesitate to contact a member of the Executive Office team directly. We will reply within one working day.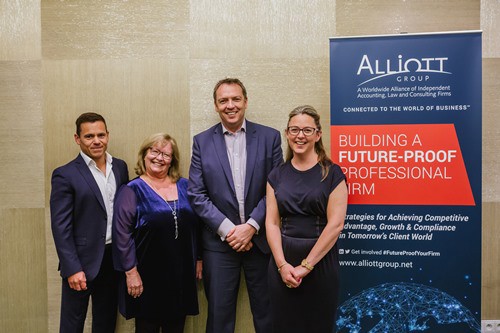 Engage with us on social media
We have an active presence on various social media channels and invite you to engage with us:
UK office
Alliott Group Ltd
Lyndum House
12-14 High St
Petersfield
GU32 3JG
United Kingdom
Tel: +44 (0)203 330 0110