Meeting the law firm challenges of tomorrow
Independent law firms face a number of challenges in today's legal marketplace, including how to:
Achieve faster, double-digit growth and greater profitability
Retain and attract the brightest legal talent
Be more visible to and attract ideal clients
Retain profitable clients with sophisticated cross border needs
Keep up with the latest legal and technology developments worldwide
Identify and develop future firm leaders.

A problem shared is a problem halved
Membership of an international law firm network or 'alliance' such as Alliott Group will ensure that your law firm does not face these challenges alone. In fact, you will have the opportunity to meet personally with senior professionals from not only independent law firms, but also from independent accounting firms from all across the world. For the right firms that fit our business model and meet our entrance criteria (including having the right mindset), we will offer: 
Greater confidence in your local market and internationally
Increased capacity to serve clients
Less risk when referring clients
Referral opportunities with alliance members, but also with business
Greater local visibility
The insights to equip you for new conversations with clients that will enhance perceptions of your firm.
Is your firm ready to take a step forward with us?
If your firm is a growing middle market firm, offers a wide range of commercial and private client legal services, has some English speaking capability and operates with the highest levels of service and ethical standards, we are interested to talk to you. We offer geographic exclusivity to member firms, so please check our directory to find out if we already have a law firm member in your city or country. 
Membership costs
Membership of our international law firm network is not as expensive as you might think. Our annual membership dues are geared to a firm's annual revenues, making them highly affordable, and there are no commission fees. Most alliance member firms will recoup the cost of membership many times over through being active and by providing excellent service. 
Click here to inquire about membership - you will not be put under any pressure and your inquiry will be treated with the utmost confidentiality. Alternatively, email Giles Brake, Alliott Group's COO. 
You may also be interested to read...
A profile that helps to win international clients
"Alliott Group enables members to provide clients access to professionals at law and accounting firms when their business crosses borders. It gives members a profile which attracts international clients."
Hans Christian Galst, Partner, GALST, Copenhagen, Denmark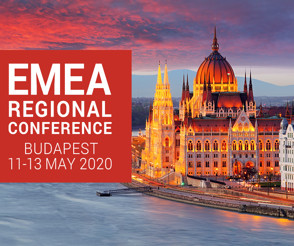 Registration opening soon!