Order Alliott Group marketing support materials
We are delighted to launch a new online print service for Alliott Group members that will make acquiring Alliott Group branded materials such as our newsletters and brochures, simple and cost effective.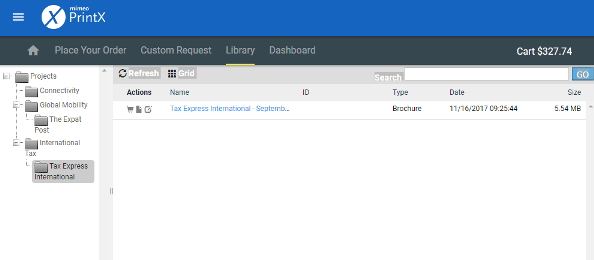 Our Mimeo PrintX online print store is a collaboration with Mimeo, the innovator of online managed content distribution and printing. 
Mimeo's global footprint and cloud based platform provide Alliott Group members with the simplest way to create, manage, and distribute the content and materials you rely on to do business.
Mimeo supports over 50,000 organizations, small businesses, and Global 2000 companies in over 140 countries and is backed by venture capital, private equity funding and innovative leaders in technology including HP, Goldman Sachs, DFJ, Gotham Ventures and HarbourVest.
We are delighted to extend these benefits to Alliott Group members.
The benefits
Order a growing collection of Alliott Group branded marketing materials and have them delivered directly to you from an in-region Mimeo print facility
Competitive print prices
All-in-one service which includes postage
Low minimum order quantities
Use it for your own printed items
Order with confidence from a Hewlett Packard backed company.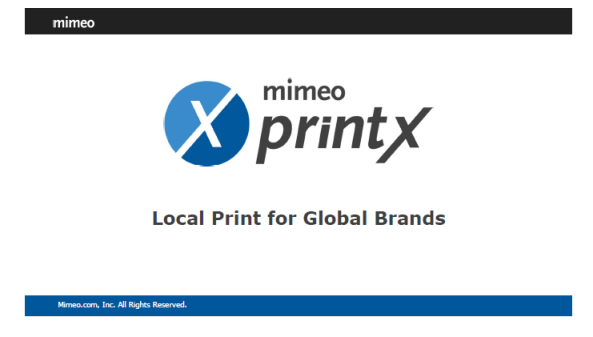 How to use the Mimeo PrintX service
1. Email Giles at the Executive Office for your password 
2. Click on this link to enter the store: https://order.hubcast.com/Store/ 
3. Once logged in, click on Library
4. Search the folder structure in the left column or enter part of the name of the document you are looking to order in the Search Field
5. Next to your chosen item, click the sheet icon to see a preview of the item you want to order
6. Click on the shopping cart icon next to your chosen item
7. You will now see that the item is in your shopping cart and a dollar amount is displayed - Click on your shopping cart - you can now edit the quantity of items you want to order. As you edit your order, the price will change.
8. Prices include the Saver 5 Business Days delivery service - if you need the items sooner (or later), edit the delivery type and you will see the price change
9. Under Shipping Address, select New and enter all of your details (you will not need to do this again)
10. Under Payment and Delivery, enter your credit card details (you will not need to do this again)
11. To order another item, click Add New Item, otherwise click Checkout to place your order. You will receive an on-screen and an email receipt.