How to deal with Chinese investors
Vincent Shi of Hanrick Curran shares insights into how to work more effectively with Chinese investors
Vincent Shi, partner at Hanrick Curran, and a Mandarin speaker, provides an excellent presentation on Chinese investment into Australia and how the cultural divide with China can be bridged.
Vincent explains that investment from mainland China into Australia has increased dramatically in recent years: "According to The Australian Bureau of Statistics (ABS 2009) data, Australia is now the key target for China's outward foreign direct investment. Chinese investment in Australia hit a record high in 2008, total flows jumped ten times in one year, from USD1.5 billion in 2007 to over USD 16 billion in 2008."  
Chinese FDI in Australia
However, Vincent emphasised that Chinese investments in Australia are still at the preliminary stage of growth:
"Direct foreign investment from China accounted for just 2.6 percent of total overseas investment in Australia in 2016, well behind the United States, United Kingdom, Japan and the Netherlands."
Cultural differences
In referring to Chinese business culture, among other key differences, Vincent refers to Chinese 'Guanxi' and trust building, explaining that "Guanxi is a personal connection between two people in which one is able to prevail upon another to perform a favour or service, or be prevailed upon. The two people need not be of equal social status. Guanxi can also be used to describe a network of contacts which an individual can call upon when something needs to be done and through which he or she can exert influence on behalf of another."
Covered in this presentation
Overview of Chinese Investments
The biggest challenge of communication
Chinese business culture and business mannerisms
Tips for business communication
Selling a business to a Chinese investor
Different mindsets – an education process
Setting up the network
Financial information and tax savings for a Chinese investor
View the full presentation below or click on the 'View in full screen' button bottom right below.  
Funds transfer: Unique challenges for Chinese clients
On the subject of funds transfer, Vincent explained that Chinese clients face unique challenges: "The state Administration of Foreign Exchange still applies restrictions to the funding coming out of China. The general rule is US$50,000 per person per year. Clients can submit an application for any amount above that, but it can be a lengthy process. The common solution has been to find a number of individuals with passports and then utilize many $50,000 exchanges."
For help or advice on working with Chinese investors
Contact Vincent Shi at Hanrick Curran in Brisbane, Australia.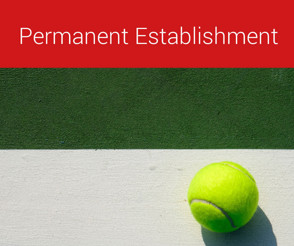 When has the tax line been crossed?