August/September 2018 edition of The Expat Post now available to download
In this edition, the legal and tax implications of Brexit take centre stage. Also, read about common issues facing corporate employees moving to Canada and Austria.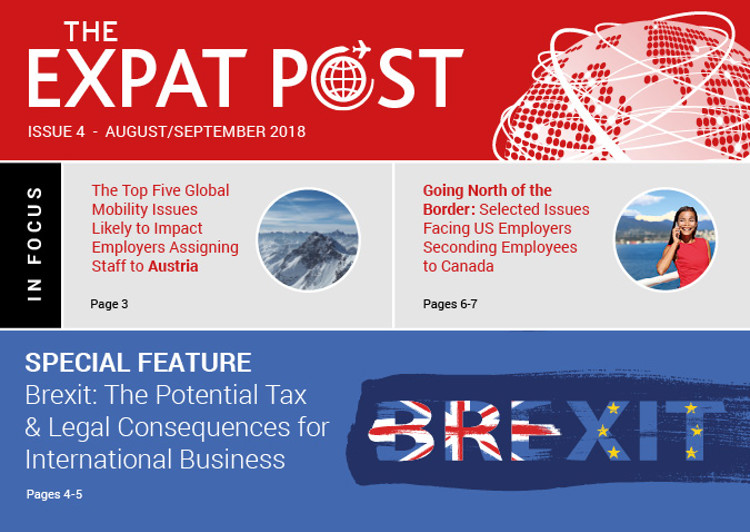 The following feature articles are included in our August/September edition of The Expat Post:
News:
Download your copy of the Expat Post
Alliott Group members can order printed copies of this newsletter (and the Connectivity newsletter) to distribute to clients and contacts.