Case of disinherited estranged daughter smashed out of court in UK
In what is a landmark contentious probate case, Heather Ilott, who was disinherited by her estranged mother, has had her Court of Appeal ruling overturned by the UK Supreme Court. Ilott had claimed she was not left "reasonable provision" in her mother's Will which benefited three charities
"This ruling is important as it is the first 1975 Act claim to reach the country's highest Court. It lays down clear guidance, which was previously lacking, as to the requirements of a successful 1975 Act claim (especially by an adult child of the deceased) and the amount which is deemed "reasonable financial provision".
Raveet Phull, Sherrards Solicitors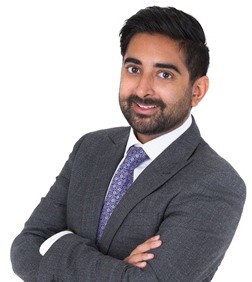 In a ruling in July 2015, the UK's Court of Appeal had increased the amount awarded from the estate of a deceased mother in favour of her disinherited estranged daughter (Heather Ilott). In a what is a major ruling on Wills and a landmark contentious probate case, the highest court in the land, the UK's Supreme Court, as Rav Phull, a private client solicitor at Sherrards Solicitors and an expert in advising on wills reports, has now reversed that decision, going back to the original County Court award. The Charities' appeal from the Court of Appeal was unanimously upheld. 
A claim based on insufficient financial provision
Mrs Ilott was originally successfully awarded £50,000 in the County Court by claiming her deceased mother had not made sufficient financial provision for her in her Will. This claim was made under the Inheritance (Provision for Family and Dependants) Act 1975 (the 1975 Act). This award was subsequently increased by the Court of Appeal to £163,000. The charities, who were the original beneficiaries of the deceased's Will, have successfully appealed the ruling.
Overdue clarity on "reasonable financial provision"
This ruling is important as it is the first 1975 Act claim to reach the country's highest Court. Phull comments: "It lays down clear guidance, which was previously lacking, as to the requirements of a successful claim under the 1975 Act (particularly by an adult child of the deceased) and the amount which is deemed "reasonable financial provision".
Estrangement was a factor in the ruling
Hugh Cumber and Penelope Reed QC of 5 Stone Buildings acted on behalf of the charities. Hugh Cumber commented: "Practitioners will find this decision to be of considerable value; the Supreme Court gives guidance on the "maintenance" standard which applies to most claims under the 1975 Act. It is now clear that making reasonable provision for "maintenance" does not means providing everything the applicant reasonably needs, and the Supreme Court's judgment makes clear that an applicant's needs will not necessarily be the measure of an award under the Act. In this case the Claimant's estrangement weighed against her claim."
For advice on contentious probate matters
If you have questions about 1975 Act claims or need advice on Wills and probate in general, please contact either Raveet Phull or Nicole Marmor. Alternatively, click here to read an earlier post on the ruling called "Can your will be ignored?"