Retail real estate leases in the United States - A guide for foreign retailers
Retail real estate leasing in the U.S. is a complicated business. Foreign (and U.S.) retailers face many challenges. This article explains the important concepts and differences.
Foreign retailers who are new to the U.S. will encounter many additional challenges which their U.S. counterparts face on a daily basis.
The United States' retail market continues to growth in the number of foreign retailers, including entertainment destinations, supermarkets and dollar stores, home goods stores and clothing outlets. However, leasing concepts such as exclusives, operating covenants, mechanics' liens and security deposits might be new to a foreign retailer. In this article, Masuda Funai attorney David J. Alexander discusses some of the important concepts and differences in market practices.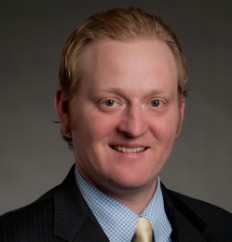 Key Lease Provisions that Need to be Considered Carefully
1. Term/Early Termination
While the term of a lease may appear to be a fairly routine lease clause, it useful to consider a foreign retailer who is entering the U.S. market for the first time and committing to e.g. a 10 year initial term. In such a case, it is possible, indeed likely, that the tenant may want an early termination right after 3 or 5 years should its products not sell as well as envisaged in the U.S. Naturally, the landlord might resist an early termination right but it is not out of the ordinary for such a tenant to secure the termination right upon payment of certain landlord expenses – e.g., several months' base rent, and amortized tenant improvement allowances and brokerage commissions.
2. Use/Operating Covenant/Go Dark
Frequently, the "Use" clause of a retail lease will include a covenant by the tenant to continuously operate at all times during the lease term during certain business hours, except for certain holidays. An agreement by the tenant to operate is important for the operation of the shopping center. A new retailer entering the U.S. market should carefully consider such a covenant because it will have no idea how its products may sell in the U.S. and consider requesting a right to "go dark" (cease to operate but continue to pay rent) if it is suffering significant operating losses.
3. Rent
Base rent is the standard monthly rent that all tenants pay. It is understandable that a tenant new to the U.S. may not understand additional rent concepts such as percentage rent and common area maintenance charges. As with any retail lease with percentage rent (which is additional rent based on a percentage of sales), it will be important to: (i) understand fully any "breakpoint" or "natural breakpoint"; (ii) exclude certain items such as merchandise returned by customers and taxes imposed on the sale of merchandise; and, (iii) make sure that reporting deadlines for gross sales can be met. 
"Sales numbers will likely have to be reported to, and verified by, the foreign parent before being released to a landlord. Moreover, it will be important to understand and discuss common area maintenance charges, including any cap, base year, and exclusions from common area maintenance charges."
4. Exclusives
An exclusive use is a contractual right that one tenant has to sell a certain item, such as sandwiches, but no other tenants in the shopping center can do so. Many countries do not use exclusive uses in retail leases. Alexander comments: "For this reason, when foreign retailers are looking for space in the U.S. it will be important to review and consider any exclusive uses to ensure that the products of the foreign retailer can actually be sold in the shopping center. Exclusives can also impact a tenant's exit strategy if they need to sublet their space. Therefore, to the extent possible, exclusives should be limited."
5. Mechanics Liens
Most foreign jurisdictions do not recognize mechanics lien rights. When a tenant will be completing some or all of its tenants improvements or may be making alterations to the premises during the lease term, it is imperative that the tenant understand and comply with the landlord's (and possibly lender's) requirements for documentation such as sworn statement, affidavits, partial and final lien waivers and clearing of any lien (whether by paying the amount of the lien or obtaining a bond while contesting the lien).
6. Assignment/Subletting/Change in Ownership
The foreign tenant may be a wholly owned subsidiary of the foreign parent. Because an entity just entering the U.S. may not have its final structure in place, the lease should include that the tenant may assign the lease or sublease the premises, without landlord's consent: (i) to an affiliate of the tenant; (ii) to a purchaser of all or substantially all of the tenant's assets; (iii) to a company resulting from a merger of tenant; (iv) in the event of an IPO of its shares; and, (v) to any franchisor, franchisee or licensee of the tenant.
7. Security Deposits/Guaranty/Letter of Credit
Of the three types of security, a cash security deposit is likely the easiest for a foreign tenant. However, if the rent and any tenant improvement allowance are substantial, because the tenant is new to the U.S. market and because of bankruptcy considerations, the landlord may not accept a cash security deposit. A guaranty by the foreign parent creates jurisdictional and other U.S. legal issues. Finally, a letter of credit may be difficult for the tenant to obtain in the U.S. because it is starting new operations and a foreign parent may not be able to obtain a letter of credit if it does not have credit in the U.S. or a banking relationship with either a U.S. bank or foreign bank with a branch in the U.S.
8. Financial Statements
Some tenants and foreign parents, if the foreign parent is not publicly traded, are extremely sensitive about sharing financial information. 
"If the foreign parent is a guarantor, financial statements may also be required of the foreign parent. If the foreign parent agrees to provide financial statements, it will be important to allow extra time for such financial statements to be submitted after a request by the landlord."
9. Tenant Improvements
If there will be substantial tenant improvements, it will be important to consider whether the tenant or landlord will take responsibility for the improvements. Unless the foreign tenant has hired a local employee who is familiar with construction in the area to oversee construction matters, the foreign tenant will likely be unprepared to oversee construction and should likely negotiate with the landlord such that the landlord completes tenant improvements.
10. Alterations
The alteration clause in a lease must be carefully considered when beginning operations in the U.S. What may work as far as store set-up in other countries, may not work in the U.S. Therefore, it will be important to include certain tenant protections such as: (i) landlord not unreasonably withholding, conditioning or delaying its consent to such alterations; (ii) including the tenant's right to make non-structural improvements without landlord's consent; and, (iii) landlord stating in any such consent whether it will require the tenant to remove the alterations at the end of the lease term.
Conclusion
Alexander concludes: "Many of the points discussed are important for U.S. and foreign based tenants. However, given the differences in laws, customs and industry practices, all of these issues are of greater importance for a foreign based tenant entering the U.S. retail market for the first time."