Sage Series: Talent - attracting and retaining the accountants of the future
Read the first installment of our new four-part series written by Jules Carman, Digital Transformation Expert from Alliott Group Preferred Partner (Accounting Software) Sage.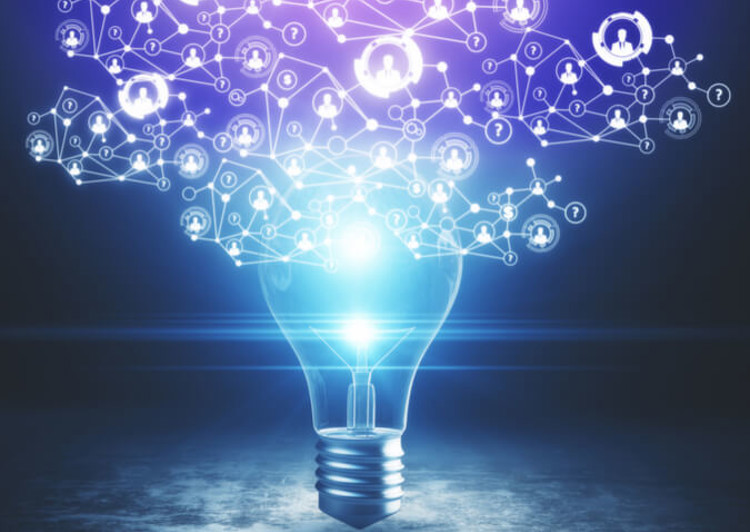 Today's accounting firms are having to deal with a plethora of issues, but attracting and retaining the right talent is undoubtedly one of the biggest challenges currently facing the profession.
The accounting profession has gone through a huge amount of change over the last few years, driven by factors such as new technologies, a multi-generational workforce and changing client demands, meaning they have had to adapt quickly to keep pace.
The result: accountants now need a wider range of skills than ever before to maintain their relevance in today's rapidly evolving market. For example, technological literacy is now an expectation rather than a nice-to-have, stellar project management skills are the difference between making a profit or a loss, and while the machines look after calculations and compliance, accountants are expected to become trusted advisors.
One reason for this is evolving client requirements. Sage's own Practice of Now 2018 report found that 83 per cent of clients are demanding more from accountants today than they were five years ago, while 42 per cent now expect their accountant to provide business strategy and advice on top of their traditional financial responsibilities.
Accountancy has very much become a service profession, where accountants are expected to anticipate what their clients will need tomorrow, as well as meet their needs today. The days of limited interactions with clients are long gone, replaced with a focus on providing the best possible client experience and fostering collaborative, strategic relationships.
These factors only heighten the war on talent and mean accountancy firms need laser focus when recruiting talent for today, and succession planning for tomorrow.
Rise of the accountant 2.0
Along with traditional accounting skills, and of course technological competences, the likes of presentation, project management and relationship building skills are all growing in prominence in the accounting profession, forcing firms to look outside of the standard talent pool and beyond the traditional accountancy qualifications.
Technologies such as artificial intelligence (AI) and automation are playing increasingly important roles. As automation continues to take over a greater proportion of routine bookkeeping and administrative tasks, accountants will be freed up to spend more time developing the aforementioned 'soft' skills and building deeper, long-lasting relationships with their clients – all ingredients that will help grow their practices.
And let's remember, there are plenty of talented professionals in other domains, so employing different types of people that have the skills to make a difference is a very real option for accountancy practices.
The need for the 'Accountant 2.0' is a challenge many firms can relate to, especially when it comes to client servicing. Most clients now want to work with accountants that can adapt with the shifting business landscape – a trusted advisor rather than just a financial resource. However, attracting and retaining people with the required skills to meet this requirement is not easy.
Talent acquisition and retention is something many industries are struggling with, but the challenge is particularly pronounced in the accounting profession – especially among practices. This is due to a variety of factors, including growing competition in the profession and the attractive packages on offer at blue-chip organisations.
Accountants, at all levels, are very aware of their worth and pay much more attention to what kind of workplace experiences and perks their contemporaries have access to. If organisations don't provide the experience accountants demand and show them exactly how they can progress, they risk losing them to firms that do.
Staying future-proof
Ultimately, employing the right people with the right mix of skills and providing a culture that allows them to thrive, will be key to the success of any accountancy firm. The focus has to be on making employment choices that bring digital knowledge and expertise into the practice, along with strategic and critical thinking. A greater focus on creating the right company culture and delivering an engaging employee experience will then be critical to keeping and developing talent.
Ultimately, the fate of accounting firms lies within the hands of those in the profession. Accountants need to be the creators and enablers of new talent – modern, exciting, forward-looking candidates won't simply appear by themselves. Opportunities needs to be moulded and shaped by the profession.
With this backdrop in mind, what can accounting firms do to attract and retain the accountants of the future?
The path to partnership
One of the most effective ways to attract and retain the profession's top talent is to provide a clear career development and training path – such as the route to Partnership. This makes it easier for accountants to see how they fit into the bigger picture and the potential opportunities available to them. A challenge many accountancy firms come across is that middle-level employees often get disillusioned as they progress. With becoming a Partner being the 'promised land', providing colleagues a clear and achievable route to this goal – and carrying out regular reviews to monitor their progress – could be the golden ticket to retaining valuable team members.
As well as ensuring employees' career paths are clearly laid out, firms should think about providing training programmes – around leadership or data analytics, for example – to help staff develop their skillsets and progress at a faster rate. This is especially effective for employees that might need a helping hand to reach the next level, especially those that are not comfortable with technology.
Taking this approach will help pave the way for continued success by enabling firms to recruit and retain the right employees to support their long-term growth ambitions. After all, firms that keep their employees for a long time and promote from within, rather than having to look externally, will likely be the ones that enjoy continued success.
Think outside the traditional accountancy box
The need to build deeper relationships with a new generation of clients that demand a personal, more tactical touch will create opportunities for new personas within the profession – as long as firms are prepared to think outside the box when it comes to their recruitment practices.
Firms have to recognise the importance of a diverse range of skills, characteristics and experience, such as people that are consultancy-focused and able to be the 'relationship managers' between firms and clients. Acknowledging that the way firms work with clients has changed and what it means to run a modern professional accountancy practice can help firms redefine their recruitment practices and identify the next generation of accountants.
Take advantage of technology
With technology adoption taking place at a faster rate than ever before, the accountants of the future will have to be much more digitally-savvy than their predecessors. The sector has already recognised this demand, with 40 per cent of UK CFOs in a recent survey saying that more focus is being placed on skills such as data analysis.
However, many accountants are still lacking the digital skills that will be required over the coming years. Helping employees to be more comfortable with modern innovations and supporting them as they build these new skills are both extremely important. Not only can this boost the confidence of employees, it will also give the workforce new skills they can take out to clients.
What's more, adopting a technology-first mind-set will make firms more appealing to potential employees and will put them on a par with their blue-chip competitors. In a world of digital dependency, it will go a long way towards attracting and retaining digital-first colleagues.
Focus on the employee experience
While the client experience is an increasing focus for businesses, the notion of the employee experience is still catching up. In fact, almost half (47 per cent) of respondents to a Sage workforce survey said they'd never been asked by their employer how they can improve their work experience. For employees, this implies that their company isn't interested in what they have to say. In the worst case scenarios, it can even lead to demotivation and ultimately prompt colleagues into looking for new opportunities elsewhere.
But what do today's employees actually want? 81 per cent of respondents to the same survey believe flexible and remote working is very important, while being valued and recognised is seen as the most important aspect of employment for 66 per cent of employees. What's more, positive workforce experiences are important to 92 per cent of employees, which highlights how imperative it is that firms take this into account if they want to hire the best and brightest – and keep them.
Of course, accountants also want to be able to help their clients. Empowering accountants by giving them the right tools to carry out their roles effectively, is therefore a great way of ensuring that their working experience is a positive one.
As the accountancy world continues to evolve, many of these factors will be essential to the accountants of the future. By providing clear development opportunities, focusing on the needs of employees and looking to recruit a new range of skills, firms can put themselves in the best position to attract and retain the right talent – both now and in the years to come.
You might also be interested to read...