Sage Series: Riding the digital wave to ensure transformation readiness
Read the third instalment of our four-part series written by Jules Carman, Digital Transformation Expert from Alliott Group Preferred Partner (Accounting Software) Sage.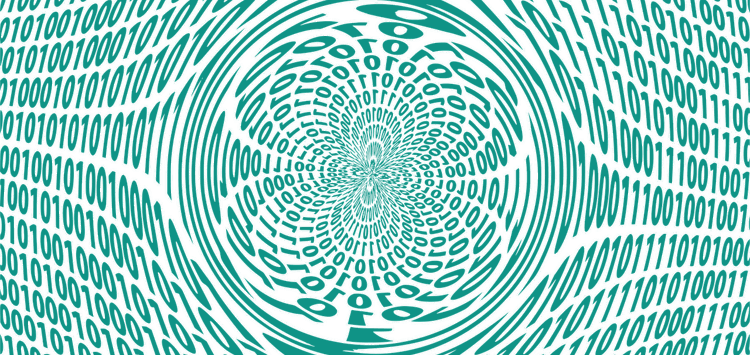 With the recent rapid advancement of technology showing no signs of slowing down, there can be no ignoring the technological change currently taking place in the accounting profession. The big questions for accountancy firms are: do they have an understanding of what's on the horizon and do they have a plan in place to keep themselves ahead of the curve?
For the vast majority of firms, technological innovation will play a major role in any transformation and the good news is that more accountants than ever are embracing the digital revolution. According to the Association of Accounting Technicians (AAT), the vast majority of accountants (89 per cent) believe technology advances are positive for the profession, while 75 per cent say technology has either made their job easier or freed up time to concentrate on more interesting things.
Looking forward, advanced technologies such as artificial intelligence (AI) and blockchain will start to play more prominent roles and provide much-needed productivity and auditability benefits that will help firms move their focus away from admin. Key accounting tasks related to audits, payroll and tax are expected to be fully automated with AI-based technologies by 2020. Therefore, understanding the strengths and limitations of this technology will be key in ensuring its adoption, as AI helps firms automate basic tasks and augment the human role through higher-level activities such as business planning.
For example, AI tools can be used in accounts payable and receivable to match purchase orders and flag invoices for payment. It also has a vital role to play in generating annual or quarterly reports for clients. By carrying out many of the time-consuming tasks such as exporting data and running calculations, reports can be created significantly faster and more accurately, adding value to both accountants and their clients.
Forward planning
In order to stay ahead of the curve and remain competitive in the long term, firms will have to develop a practical understanding of exactly how next-generation technologies can streamline their operations (e.g. by eliminating data-related tasks such as transaction coding) and empower their workforce (e.g. by allowing their accountants to spend more time in business management roles).
They will have to consider the different ways in which the likes of AI and blockchain could be implemented, how they will complement existing solutions and where the potential risks might come from – and they need to do this now.
Firms will also have to pay attention to how their clients engage with these new technologies. For example, in the future, a greater number of clients may start considering initial coin offerings (ICOs) as a potential method of raising funding. This means firms will have to understand the technology in order to offer suitable guidance. If they don't, clients will simply end up moving to firms that do.
In the short to medium-term, the emphasis should be placed on mastering and investing in the right cloud technologies to help firms work in smarter, faster and more efficient ways. This may include deploying solutions that provide constant access to live client data or equipping accountants with powerful reporting tools that provide opportunities to offer clients strategic, forward-looking advice.
To take advantage of these opportunities, firms will have to be proactive in how they provide ongoing support. This applies to both clients and employees, as clients may require education around how they could transform their own processes, such as adopting cloud technology.
The new norm
Embracing digital innovation is what clients and employees now expect. Clients are already looking for their accountants to provide value-added services and inform business decisions, from growth strategies to pricing models and risk identification.
At the same time, today's generation of employees expect the technology they use in their personal lives, to be part of their business lives. The accountants of the future – led by the millennial generation – have grown up surrounded by innovation and are typically technologically literate from a much younger age than previous generations. As a result, they place significant value on technology in the workplace. Becoming cloud-enabled, automating processes and using mobile technologies to support flexible working are now necessities.
Firms will also have to realise that satisfying the digital needs of employees may require them to transition away from traditional workplace practices. In a recent Sage survey of millennial entrepreneurs, 41 per cent said they believe technology will make the concept of "your desk" defunct within the next ten years, highlighting how important the likes of mobile technology will become.
This means there's no time like the present to start preparing. In light of these trends, being operationally prepared to transition to a modern way of working should be the primary aim of any 21st century accounting firm.
1. Understand the role different technologies can play
With so much innovation taking place – from optical character recognition tools streamlining data entry, to interactive reporting dashboards allowing data to be presented in new ways – it's easy to get overwhelmed and confused about where certain technologies can have the biggest impact. Investing in the wrong type of technology is also a very real danger, which could end up being extremely costly. Sooner or later, the firm will have to start spending again on the correct tools, on top of any re-engineering work that may be required to mitigate the previous investment.
It's therefore vital that firms put an emphasis on education so they can build an understanding of exactly what different technologies do, the benefits they provide, and which processes they can improve.
Industry events such as Accountex and the Future of Finance Summit (UK), or AICPA Engage and IMA's Annual Conference (US), will go some way towards helping firms discover the latest products and trends. Not only do these events offer attendees the chance to hear from the profession's leading innovators, they also provide opportunities to talk to other accountants about what has worked and the mistakes they have made.
2. Focus on the business goals
When it comes to digital transformation, a 'one-size-fits-all' approach simply doesn't exist. For both long and short term goals to be achieved, firms will have particular technological gaps that need to be addressed. In order to get the most out of their investments and help them progress to the next stage of digital maturity, solutions have to be specifically chosen with these technological needs – and the firm's wider objectives – in mind.
For example, a firm might want to enable its accountants to access client data when working remotely or transition away from face-to-face meetings to a greater reliance on remote video conferencing. Whatever they may be, focusing on individual business goals – from increasing compliance to building new revenue streams – will provide structure to digital transformation strategies and help firms make sure they focus their attention on the right solutions.
3. Stay one step ahead
New technologies become outdated quicker than ever before and this trend is likely to continue accelerating. As such, firms have to avoid just concentrating on what's happening in the present, and try to take more of a future-gazing approach. This may seem like a major challenge, but it's essential for any firm wanting to remain ahead of the competition and be prepared for whatever is on the horizon.
Thinking about what technological developments are coming next and how they may impact current ways of working will be key. Equally as important will be evaluating how future innovations could be used to improve the way clients are serviced and anticipate their future needs. After all, using technology to stay ahead of client demands will be one of the most effective ways of remaining competitive in the years to come.
But it's important to remember that adopting this visionary mindset can't be the responsibility of just one person. Firms should encourage their entire workforce to always have one eye on the future and be constantly thinking about how they can transition to smarter, more efficient ways of working. That way, firms will be operationally prepared to respond to digital disruption and lead the profession in the technologically-driven world of the future.
Read the rest of the series...