Should you set up a branch office or subsidiary company in Singapore?
KG Tan of Precursor, accountants in Singapore, explains the advantages and disadvantages of using a branch office or a subsidiary to do business in Singapore
For foreign companies, setting up a branch office or a subsidiary company are the two most common and preferred types of company incorporation in Singapore. In this article, KG Tan, partner at Alliott Group's accounting firm member in Singapore, Precursor, explains the advantages and disadvantages of these two options, including an evaluation of their respective features, to help you identify the best Singapore company incorporation option for your needs.
Legal status and asset protection
KG explains: "A Singapore branch office is considered an extension of the parent company and is not a separate legal entity. This means that the liabilities of a Singapore branch office derive from the liabilities and assets of the respective parent company that might be located in a different jurisdiction. However, the company can be sued in Singapore in the event of a dispute. Therefore, the assets of the parent company are not protected in this case."
On the other hand, a subsidiary company in Singapore will be a separate legal entity from the foreign company even if the foreign company holds 100% of the shares. This means that the foreign company does not have to bear the losses and liabilities of the Singapore subsidiary. With this structure, the assets of both the subsidiary and the parent company can be protected even if either company is sued.
Type of activity to be conducted
A Singapore branch office, as an extension of its parent foreign company, is only allowed to carry out activities that are defined in its constitution. It cannot perform other activities in Singapore that are not aligned with the activities of the respective foreign company.
However, the Singapore subsidiary company can carry out any activity provided that these are defined clearly at the time of incorporation. Having a separate legal status (from the foreign parent company) means that alignment with the activities of the foreign company is not required.
Financial reporting requirements
Singapore subsidiaries need to prepare a set of financial statements and submit them in eXtensible Business Reporting Language (XBRL) when filing annual returns with Singapore's Accounting & Corporate Regulatory Authority. 
KG Tan explains however that "Branch offices are required to submit not only their own audited financial statements, but also the audited accounts of the parent company."  
Tax exemptions
Branch offices are not considered residents for the purposes of tax. Therefore, they are not eligible for the tax incentives available to private limited companies in Singapore.
However, the subsidiary is very tax efficient when it comes to them working as an independent organization. A Singapore subsidiary company enjoys the numerous benefits, exemptions and advantages that are available to Singapore resident companies.
In summary
A branch office is preferred by multinational corporations (MNCs), banks and insurance companies that want to use the brand name and finances of the parent company to secure licences and business contracts. Subsidiary companies tend to be preferred by many foreign companies when they set up a business entity in Singapore.
KG Tan comments: "No one option is better than the other - the choice will reflect every company's unique circumstances and needs. Both options need to be evaluated so that you can make an informed choice."
For help in Singapore
Contact accountant and tax advisor KG Tan at Precursor for assistance and advice.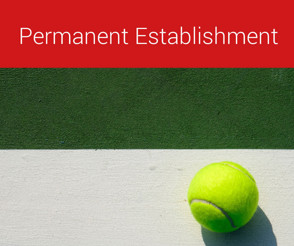 When has the tax line been crossed?