Living in Malta: The expat's view
Malta member firm Dixcart interviews Italian expat Georgia on her experience living and working in Malta.
Dixcart are key members of our Global Mobility Services Team and look after expats working in the various jurisdictions where they have a physical presence. In this interview, Dixcart focus on the opportunities and challenges faced by expatriates living and working in Malta. 
What makes Malta attractive to expats?
Malta is a very popular destination not only for tourists, but also for expats.
There are numerous reasons why expats enjoy living in Malta:
Malta's Mediterranean climate results in 300 days of sunshine a year
English is one of the official languages, which makes communication easy
The cost of living is relatively low
Malta is a very hospitable place and is family-friendly
It has one of the lowest crime rates in Europe
Good medical services with public hospitals and many private clinics
Because of the big number of expats on the island, there is excellent social life with events planned throughout the year.
This was certainly the case for Italian expat, Georgia, who lives and works in Malta. Read her interview with Dixcart below: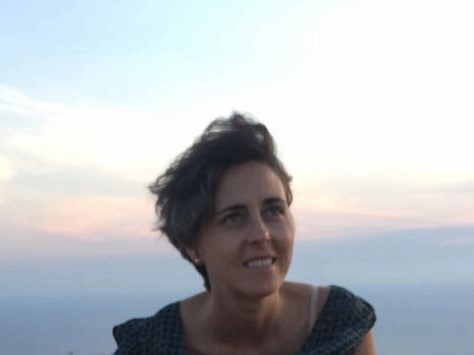 Where are you from and when did you move to Malta?
I come from northern Italy but moved to Malta for work purposes about two years ago. I received an offer from the company which allowed me to work from home if my children were sick – it was a great opportunity to change my job. Whenever I am alone with the kids on the island, it is not easy, so the flexibility is very important.
What do you need to consider before moving to Malta?
You do not have to think about a lot of things before coming. You can't do much remotely, you can organise almost everything once you're here in Malta. Just book a flight and book accommodation for the first week in a hotel that is relatively central.
Was it easy to find property?
We started looking a couple of months before moving to Malta to find an apartment. Malta is a popular destination, so rental stock keeps on changing and the prices increase all the time.
What are the main obstacles you had to overcome?
Bureaucracy is not an issue. We had a residency card in no time. It was quick, probably, it was easier for us because we are EU-nationals.
What I find a bit awkward here is the health system. Being a wealthy country – having low unemployment and low public debt, I would expect the public health system to be more personalised. In the public system you are not assigned to a specific doctor. When you come to the health centre you might visit a different doctor each time and not all of them have access to your medical history. If you go private you can visit doctors in a pharmacy and then it will be the same person. What is good, especially having children, is if you need a doctor to come to your house, it is not a problem. If you have an urgent matter after the pharmacies are closed, the doctor will visit you at home. There are no Government subsidies for medication; these are at the resident's expense, unless you have private insurance.
What are the best aspects of living in Malta?
The weather and the climate.
The people are also very nice. It takes time for them to trust you. At first, they may make a barrier between you, so you should make the first move, but once you break that barrier you will have a nice relationship.
For the kids it is safe place and I am not worried that I might be burgled.
Living in Malta is also a good opportunity for the kids to learn English.
What kind of activities are there to do at the weekends?
First of all, you should like the idea of living on a small island. If you do, then you will find a lot of things to do. There is always something to do on an island; plenty of events and plenty of initiatives.
How does the cost of living compare to your home country, Italy?
It depends, because some things cost more, some less.
Private schools cost more, but extra scholar activities like sports and robotics courses cost less. There are a number of activities funded by the Government, for example music, dance classes etc. Medication costs less, but you cannot deduct medical expenses from your tax return.
What advice would you give to someone moving to Malta?
In Malta a lot of things work by 'word of mouth', so I would recommend building up a network with friends you will feel much more comfortable.
How do taxes in Malta compare to those in Italy?
The taxes in Malta are lower. There is no property tax, there is also no tax on waste. There are only housing and utility bills, but that would be true anywhere.
If you had to do it again, would you move to Malta?
If you think too much about the move then there is probably no place on earth you would go to. There will always be something that you will not like, but not being on the ground it is difficult to say how it will be. Unless you experience it yourself you won't know how it is.
Each of us have different needs, different requirements, different family situations, different interests. For me island life is great and I like it.
Summary
Dixcart has a Business Centre, offering serviced office space, located in the same building as the Dixcart office in Malta. For the expats working there, it of considerable benefit to be able to speak to Dixcart members of staff in Malta and to discuss any matters that will make living and working on the island as smooth as possible.
If you would like further information about what a move to Malta involves please speak to Dixcart Malta: advice.malta@dixcart.com