Level of resource remains a source of concern for global mobility teams
A Forum for Expatriate Management 2018 benchmarking study co-sponsored by Alliott Group reveals GM teams feel they have adequate resource for now, subject to expatriate populations remaining the same.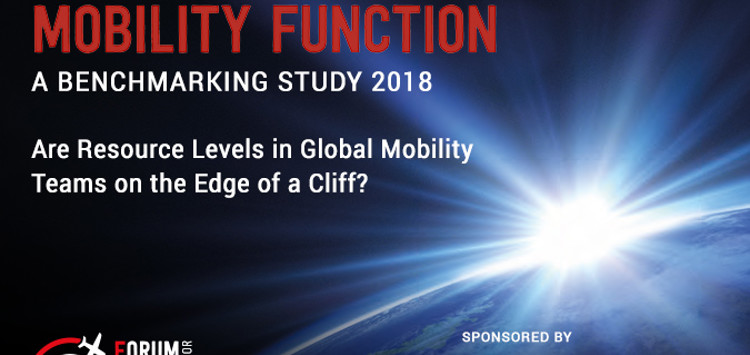 Alliott Group's Global Mobility Services Group ('Alliott Group/Global Mobility') is one of the co-sponsors of the recently published '2018 Managing the Global Mobility Function' benchmarking study published by the Forum for Expatriate Management. In this second of a series of short blog posts, we share some of the highlights of this thought leadership report.
Key findings
The report shows that 45.8% of global mobility teams have between 1 and 5 people working full time. Of the 168 survey respondents, 41.4% give their view that their global mobility resource is under-resourced.
A common theme that appears in the report is that teams feel they do not have sufficient cover in areas related to managing travel and complex immigration compliance along with all the other global mobility duties. 
Interestingly, report editor Claire Tennant-Scull comments: "When checking all the individual responses to this question, it is interesting that among the majority of those who thought that their global mobility function was properly resourced, almost all said they currently operated a small programme." 
You may also be interested to read...
Are resource levels on the edge of a cliff?
Although 55.7% of respondents say that their global mobility function has adequate resource at the current time, the report states that: 
"Many of them also included a proviso that although it is adequate at present, should the assignee population happen to increase, it would need more resources."
So do organisations feel that outsourcing their more complex requirements to third parties provides the answer to what could be a potential resourcing headache on the horizon? And which particular areas of their business do they feel could be outsourced to ensure they remain highly competitive and focused on the bigger picture? We will answer this question in our next blog post.  
About the FEM Managing the 2018 Global Mobility Function benchmarking study
The study, in its third year, and co-sponsored by Alliott Group/Global Mobility, provides a barometer of current sentiment within the global mobility community and analyses the views of 168 global/regional heads of mobility programmes and HR directors in the Asia, Australasia, Europe, North America, Africa & Middle East and South America regions.
Respondents are from a wide range of sectors and well-known organisations such as: American Express, BAE Systems, Chevron, Cisco, E.ON, Ford Motor Company, Fujitsu, Hasbro, Heinken, Johnson & Johnson, Melexis, Nestlé, Otis, Philips Lighting, Skyscanner, Tesco, TomTom, Toyota North America, Vodafone and Volkswagen.