AIMS International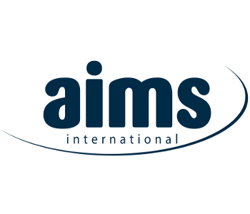 AIMS International is Alliott Group's Global Preferred Partner for executive search and talent management services.
With partners and offices situated around the globe in 44 jurisdictions across all world regions, AIMS International is effectively positioned to operate across the international business scene in an entrepreneurial and non-bureaucratic manner.
AIMS are headquartered out of Vienna but have member offices as listed below:
ARGENTINA, AUSTRALIA, AUSTRIA, BELGIUM, BRAZIL, BULGARIA, CHILE, CHINA, COLOMBIA, COSTA RICA, CROATIA, CZECH REPUBLIC, DENMARK, DOMINICAN REPUBLIC, EGYPT, EL SALVADOR, ESTONIA, FINLAND, FRANCE, GERMANY, GREECE, GUATEMALA, HONDURAS, HUNGARY, INDIA, IRELAND, ITALY, JAPAN, KOSOVO, LATVIA, LIECHTENSTEIN, LITHUANIA, LUXEMBOURG, MEXICO, MOROCCO, NETHERLANDS, NEW ZEALAND, NORTH MACEDONIA, NORWAY, PANAMA, PERU, POLAND, PORTUGAL, ROMANIA, RUSSIA, SINGAPORE, SLOVAK REPUBLIC, SLOVENIA, SOUTH AFRICA, SOUTH KOREA, SPAIN, SWEDEN, SWITZERLAND, THAILAND, TURKEY, UK and USA.
Please contact one of AIMS International's primary contacts to be connected to the right person at an AIMS International office where you or your client need support.
AIMS International prides itself on bringing together outstanding Executive Search Specialists whose expertise spreads across all sectors of today's global economy.
AIMS International identifies and selects senior management through a rigorous methodology and a thorough understanding of different industries and functional roles.
More
Less
Practice areas
Talent management consulting