Alexander Leonard
Partner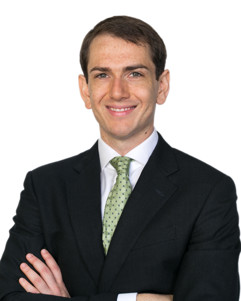 Alexander (Alexei) Leonard leads the firm's labor and employment practice, representing financial services, technology, media, retail, and manufacturing clients, with a focus on the hospitality industry and with emerging/startup companies. His practice spans nearly all employment counselling and litigation matters affecting employers today.
A seasoned litigator with practical knowledge and a keen grasp of current legal developments, Alexei has handled countless employment discrimination suits in various federal and state courts, as well as before administrative agencies including the Equal Employment Opportunity Commission, New York State Division of Human Rights, New York City Commission on Human Rights, New York Department of Labor, National Labor Relations Board and Occupational Safety and Health Administration. Experienced in mediation and informal dispute resolution, he emphasizes practical strategies that avoid unnecessary expense and acrimony.
Alexei's clients include small to large employers in a wide range of retail, financial, and services industries, with a focus on the hospitality industry as well as emerging businesses. His philosophy is "to go the extra mile" to learn his clients' businesses. This involved approach means constantly thinking of his client's changing needs and objectives, addressing potential issues before they become problems, being available to consult with clients whenever their needs arise, and staying abreast of cutting-edge legal trends and tools that will benefit clients. His clients appreciate his passion for the law and familiarity with practical solutions that can benefit their operations and staffing. As their advocate, he understands their business and their goals and often takes a pre-emptive approach.