Guillermo Villegas Jnr.
Partner/Shareholder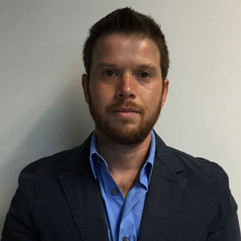 Guillermo is a partner at Mexican accounting firm Villegas y Villegas and serves on the Leadership Team of the alliance's International Tax Services Group. He has a bachelors degree in Finance and Accounting and is in the process of obtaining his masters degree in U.S. Tax.
Guillermo has experience of working for Big Four accounting firms and joined the family firm in 2012, taking charge of the international practice of the firm as well as the transfer pricing department and assists in some of the audit projects.
Practice Areas
Audit & assurance
Business tax
CFO / financial outsourcing
Corporate finance
Cross border payroll
Financial reviews
Indirect tax & VAT
International tax compliance
International tax planning
Transfer pricing
Sectors
Business services
Architecture, engineering & construction
Equipment & services
Financial services
General industrials
Healthcare
Manufacturing
Professional services
Sport
Tech
Telecommunications
Professional Memberships
Instituto de Contadores Públicos de Nuevo Leon - ICPNL