Ken Lee
Partner/Shareholder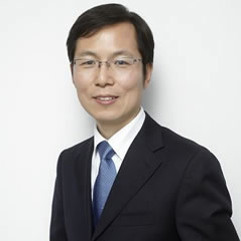 Ken Lee, Partner with Lee & Lee Associates, is a Chinese Certified Public Accountant, Chinese Certified Tax Agent, member of the Association of Chartered Certified Accountants, UK, and a Certified Internal Auditor.
Ken previously worked with Deloitte as an auditor and at a multinational company as the Senior Finance Manager, providing a broad range of professional services including audit, capital verification, internal control (including Sarbanes Oxley compliance), business valuation, financial due diligence, tax advisory, accounting service, financial advisory, foreign investment, M&A and business establishment and liquidation, etc.
Mr. Lee is also one of the writers with CCH, a worldwide prestigious publisher on taxation, accounting and law. In 2007, he chief edited the book 'China Accounting Practice Manual' which is published by CCH.
Mr. Lee gained his bachelor degree from Zhejiang University in 1990 and an MBA degree from Tsinghua University in 1998.
Practice Areas
CFO / financial outsourcing
Accounting & bookkeeping
Budgeting & forecasts
Company secretarial services
Financial reviews
Reporting on accounting systems & internal controls
Employee benefits plans
Employee benefit plan audits
Audit & assurance
Business tax
International private client services
Non-profit taxation
Transfer pricing
Indirect tax & VAT
Business & strategic planning
Business valuation
Corporate recovery & reorganization
Cost segregation studies
Feasibility studies
Human resources consulting
Transition & succession services
Acquisitions
Corporate finance
Sectors
Consumer products
Retail & wholesale
Financial services
General industrials
Architecture, engineering & construction