Tony Cheung
Partner/Shareholder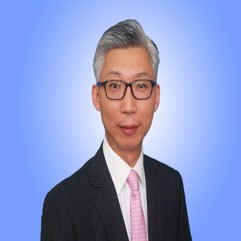 Tony is the Deputy Managing Director of LCCPA. He obtained a Master Degree in Accounting (MAcc) from the University College Dublin , Republic of Ireland. Tony is a Fellow of the Hong Kong Institute of Certified Public Accountants (Practising) (FCPA (Practising)), Certified Tax Advisor (HK), Fellow of Association of Chartered Certified Accountants (FCCA), Fellow of Taxation Institute of Hong Kong (FTIHK), Associate of Chartered Accountants in England and Wales (ACA), Member of The Society of Chinese Accountants and Auditors (MSCA) and Member of Hong Kong Securities Institute (MHKSI). In addition, he is also a Certified Information System Auditor (CISA), Certified in Risk and Information Systems Control (CRISC) and a member of the Information Systems Audit and Control Association (ISACA).
Before joining LCCPA, Tony had worked in 2 Big Four international audit firms. Tong has more than 20 years experience in auditing of listed and private companies, regulated entities, taxation, IPO and merger and acquisition.
Tony has recently retired from the Small and Medium Practitioner Leadership Panel of the Hong Kong Institute of Certified Public Accountants on which he served as a panel member for 6 years from 2009 to 2014.
Practice Areas
CFO / financial outsourcing
Accounting & bookkeeping
Budgeting & forecasts
Company secretarial services
Reporting on accounting systems & internal controls
Access to capital markets
Employee benefit plan audits
Audit & assurance
Business tax
International private client services
Business & strategic planning
Litigation support
Acquisitions
Sectors
Food & beverage
Architecture, engineering & construction