What can we help you with?
An international association of accounting firms & law firms: Alliott Group
Join forces with an internationally recognized association - 170+ independent locally-owned firms in 70+ countries. We will help your firm to develop reputation and visibility and win new business.
Ken Miles, Managing Partner,

NSBN LLP

"We no longer wanted to pay high membership fees to our previous international network to fund quality control and common audit procedures that we didn't need. We are regulated by the AICPA, subject to Peer Review and the California Society of CPAs and confident in our own robust technical and service standards."

Alcides Avila, Managing Partner,

ARHMF, Miami, FL

"Alliott Group's focus on enhancing the client experience is aligned with our core values and benefits our domestic and international business clients."

Hans Christian Galst, Partner,

Svejgaard Galst (advokater), Copenhagen

"Alliott Group enables members to provide clients access to professionals at law and accounting firms when their business crosses borders. It gives members a profile which attracts international clients."

Bob Buckingham, Partner,

Allan Hall Business Advisors, Sydney

"As clients expand overseas, we can refer them with confidence to Alliott Group members worldwide as they will receive the same level of service they receive from us. Without this, we risk losing them to the Big 4."
Discover the strategic advantages of alliance membership
Build reputation and trust with clients through access to the cross border knowledge and professional contacts that help to overcome barriers to further growth
Increase your firm's revenues through access to the growth opportunities offered by multi-market business
Retain your best clients through access to new ideas and knowledge that will bring innovation and growth to your clients' business
Enjoy greater visibility, marketing 'clout' and differentiation that will win ideal new clients
Build the firm's reputation to attract and retain the best professional talent in your market.
Develop a strategic advantage - Find out more!
A competitively priced offering for today's dynamic mid-market professional firm
An exclusive geographic territory that will position your firm as the clear choice for members and clients in your market
A strategic business development approach including external alliances and specialty groups
Our Business Advantage Program - a structured networking and training program offering CPE and networking opportunities
A license to use our international brand in your market to promote your multi-market capabilities
Benchmarking services to measure your firm's performance against similar sized firms
Vendor discounts with partners including Wolters Kluwer/CCH, Amplify, Quick Fee and Dun & Bradstreet.
A cost-effective solution for dynamic firms - Find out more!
Connecting People, Markets, Business
If you are looking for first class advice and responsive service from organisations that are renowned experts in the nuts and bolts of cross border business, launching in late 2017, Connect will be the service you are looking for. 
Alliott Group is an Official (Accounting, Tax & Legal Services) Partner to Connect, the premier choice platform for companies and high net worth individuals with multi-market business interests. Watch this space for more information! 
In the meantime, go to our international directory to find a firm in a specific city or country or visit our services pages:
Corporate finance/M&A services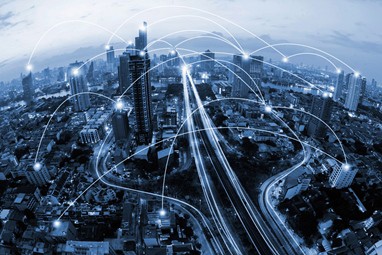 Resources & thought leadership content
Associate with leading local firms including...